Plant-based. Nutrient-dense. Low-carb.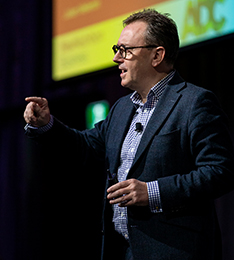 Consumer trends in food, nutrition and health are powerful and shifting. Aligning your company's strategy with the strongest trends is key to success – and companies who are on the wrong side of them suffer.
But which trends are most important and will drive future growth? And how do you tie your strategy to them? If you're developing nutrition science, how can you link to the trends to successfully commercialise it?
"Using innovation to connect to the key trends is the most powerful recipe for sustainable growth."
At New Nutrition Business we specialise in answering these questions. We have been helping companies by interpreting and explaining trends in an accessible way since 1995, led by Julian Mellentin.
From two-person start-ups and family businesses to global giants, we enable companies to identify and quantify opportunity and create success.
We help companies at all points in the value chain, from identifying the science, ingredients, consumer motivations, benefits and product formats, right through to optimal retail strategy and the messages on the label.
Food, beverage and ingredient companies around the world rely on us, whether that's in person through consultancy, via our monthly publication New Nutrition Business, or through our annual 10 Key Trends report.
To find out how we could help you, contact Allene Bruce at: enquiries@new-nutrition.com.
Our products
For access to our case studies of brands and strategies and our trend analysis you need a license to:
New Nutrition Business – published 11 times a year, a global view on the business of nutrition, includes 50 case studies each year
Kids Nutrition Report – quarterly report with case studies and insights into the global market for children's nutrition products
We are best known for our 10 Key Trends in Food, Nutrition & Health. Used by companies around the world, it is the most useful report you will find on the shifts in health and nutrition - from science to the consumer - and how to use them in your strategy.
10 Key Trends is published in November each year. If you take out a license to New Nutrition Business you get this report as part of the deal.
Powerpoint versions of all of the above are available for Premium and Enhanced customers to use in your own presentations to colleagues and customers.
Premium Case Studies: we also publish 36 detailed brand case studies each year. These cover pricing, brand positioning, communications and everything you need to inspire your own efforts. Premium customers get access to the Case Studies free with their license package.
---