Retailers' urban farming dreams come true
---
In a bid to satisfy consumers' desire for fresh and locally grown produce, retailers are investing in vertical growing systems to form part of the vegetable section.
Customers visiting Marks & Spencer supermarkets and high-end retailer Selfridges in central London can find a range of fresh herbs and lettuce growing in vertical growing units created by German company Infarm. The produce is promoted as "fresh harvest, alive with roots" and is said to provide "all taste, no waste".
One basil plant costs £1.00 ($1.37/€1.18) and a packet of lettuce retails at £1.50 ($2.05/€1.77), meaning that the Infarm products are actually cheaper than the retailer's regular assortment. For comparison, a British grown potted basil plant costs £1.25 ($1.71/€1.47) and a packet of organic lettuce retails at £1.70 ($2.33/€2.00).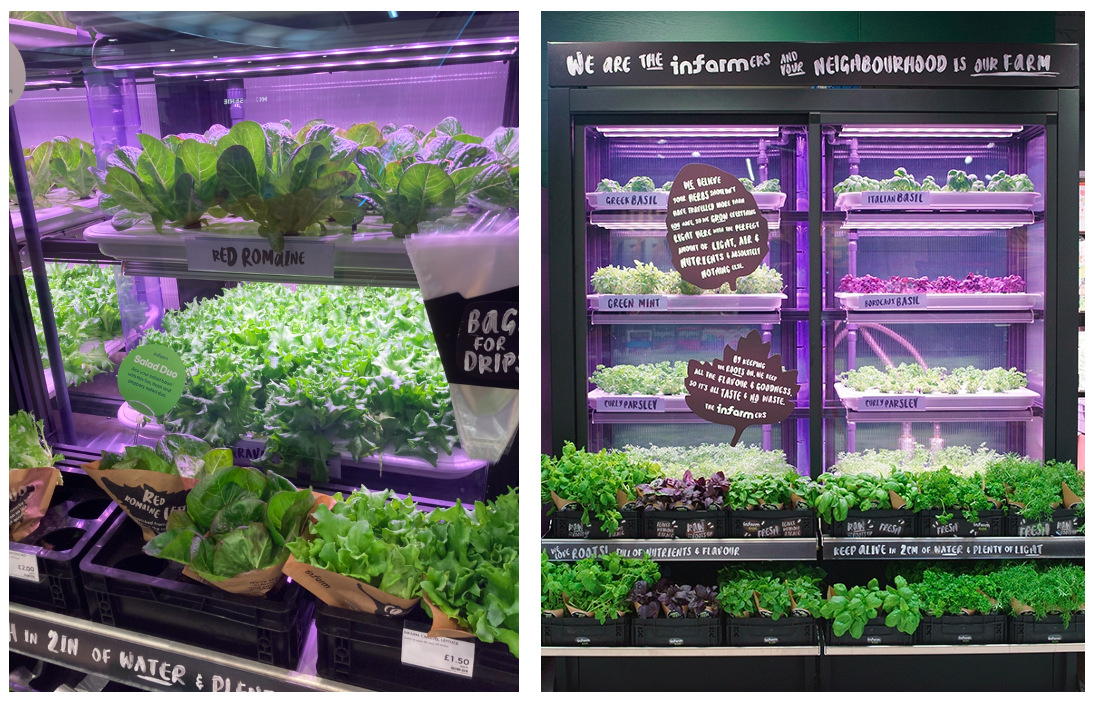 Infarm offers its solution in over 500 stores across Europe, the US and Japan and prides itself on having "built a network of urban farms to grow fresh food closer to consumers". The in-store farm units utilise cloud technology and machine learning, which enables each individual growing unit to be turned into a controlled eco-system with the optimum amount of light, air and nutrients. Plants are grown using hydroponics, meaning that no soil is required. Instead, the plants are grown in a solution of water and nutrients. The units are claimed to use 99.5% less space than soil-based agriculture, 95% less water, 90% less transport and no chemical pesticides. The electricity used throughout the Infarm network is 90% renewable.
In Sweden, Swegreen claims to offer the world's first automated in-store farm. The company uses cloud technology and artificial intelligence similar to Infarm and claims to be able to grow over 250 different types of plants. The company, which uses "the future or farming" as its slogan, launched in 2020 and currently offers is service in ICA stores in the Stockholm region and aims to expand into the Middle East next.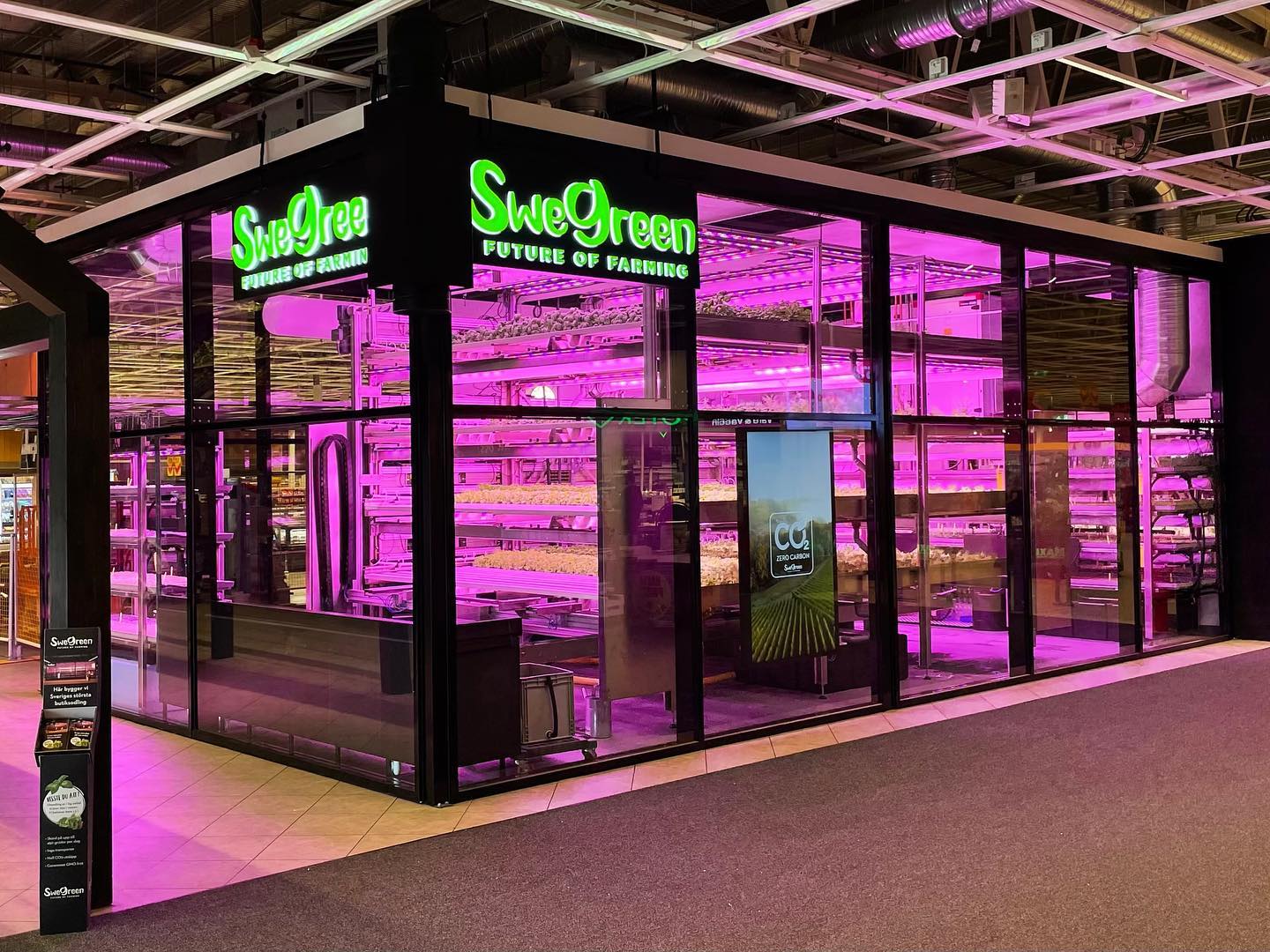 Recent blogs