Nestlé and Post team up with AB InBev to upcycle spent grain
---
Two of the biggest players in the US food industry, Nestlé and Post, have teamed up with the world's biggest brewer to upcycle spent grain.
Greg Belt, former global vice president of sustainability at AB InBev, has spent the best part of a decade developing EverGrain, an AB InBev subsidiary that offers nutrient-dense ingredients made from the barley protein that is left after beer brewing. And while many have told him the concept lacks potential, it has recently been given a huge nod of approval in the form of partnerships with two food giants.
The brewing industry produces an estimated 9 billion tonnes of used grain globally every year. Thanks to EverGrain, around 50 tonnes of that will now go into ingredient solutions rather than being turned into animal feed or simply thrown away.
The company officially launched its first product in January 2021 and now offers three solutions for manufacturers that want to boost the protein and fibre content of their products:
EverPro – protein-rich barley-rice isolate that delivers 85% protein.
EverVita Prima – a protein and fiber-rich barley ingredient that delivers 35% protein and 40% fibre.
EverVita Fibra – a fiber-rich barley ingredient that delivers 60% fibre and 20% protein.
Usage areas for the products range from plant-based milks to smoothies and bakery products. Food giants Nestlé and Post use the ingredient to boost the sustainability and nutrition profile of protein powders and crackers respectively, under the brands Garden of Life and Airly.
Other product launches are expected later this year, and EverGrain is also exploring opportunities in used hops or yeast with the aim to turn itself into a meaningful revenue stream for AB InBev.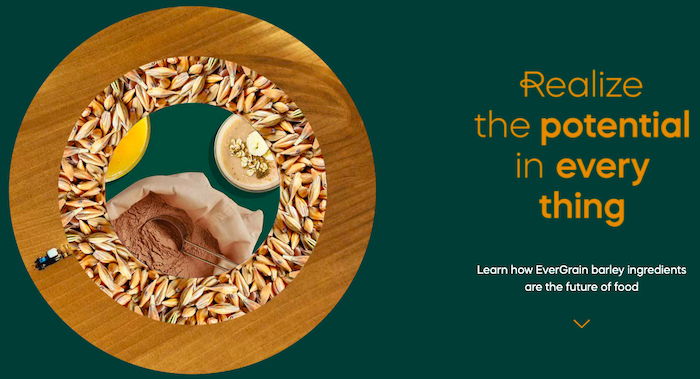 Recent blogs