A taste of London's first ever 3D-printed meat
---
One of the many advantages of having an office in London is that we get to try out all the 'next new thing' foods and drinks as they appear. When we heard that high-end department store Selfridges had become the world's first department store to serve 3D-printed meat in its in-store restaurants, we just had to try it out.
Redefine Meat, which sells vegan meat alternatives under the brand New Meat in four European countries, claims to offer "any meat imaginable, reimagined". The company's 3D process creates "great meat, without compromise" and it currently has 6 products, ranging from lamb flank to burgers and kebab.
During the month of April, Selfridges' restaurants incorporated some New Meat products into their dishes. These were:
Pan-fried New Meat sausage served in a Spanish white bean stew with piquillo peppers and olive oil, priced at £8.95 ($11.10/€10.50) also with a glass of wine included in the price.
New-Meat lamb alternative served in a ciabatta roll sandwich with roasted peanut & lime vegan mayo, pomegranate molasses, mixed leaves and pickled red onion, priced at £13.95 ($17.30/€16.40), including a glass of wine.
Our colleague Miranda, accompanied by her mum Una, took a Tube train into central London to find out what they were like.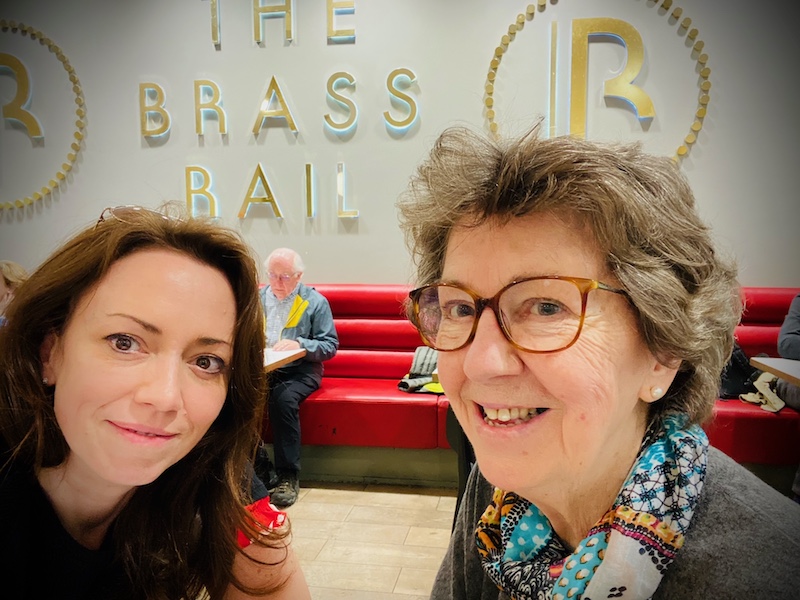 First they headed to the Harry Gordons restaurant to try the sausage in white bean stew.
"It looked great, like a real sausage," explained Miranda. But she was less impressed with the taste and texture. "While the sausage initially felt like meat, when you chewed it, it soon crumbled into fine pieces. My mum described it as 'disintegrating' and she wasn't keen on the texture at all.
"The spices and ingredients in the recipe were great and spicy, as you would expect from this kind of stew."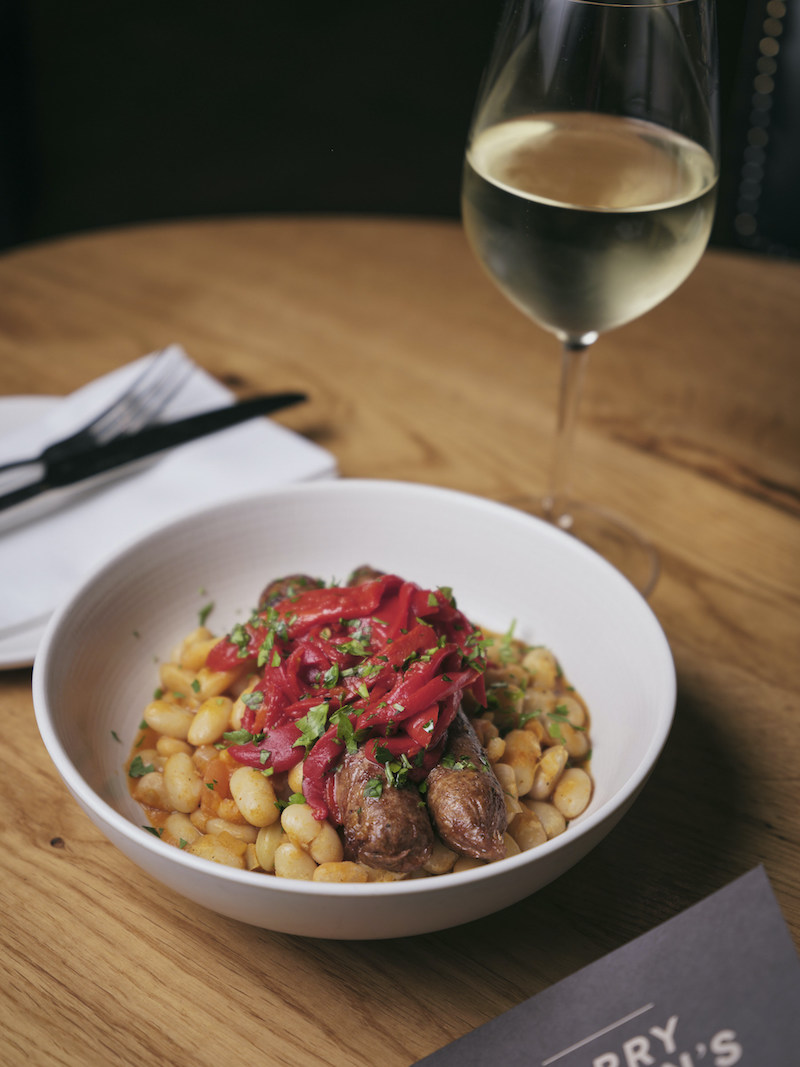 Next they headed to another in-store restaurant, the Brass Rail, to try the plant-based lamb in ciabatta.
"The presentation was great and it looked delicious. Once I opened the ciabatta roll I was surprised to see that it was also a sausage shape, like the other dish, but this time with no skin.
"The dish as a whole was delicious but the lamb had a surprisingly sausage-like texture, which we weren't expecting, and a very strong meat-like flavour which stayed with us until the next day. The glass of wine was well received and appreciated!"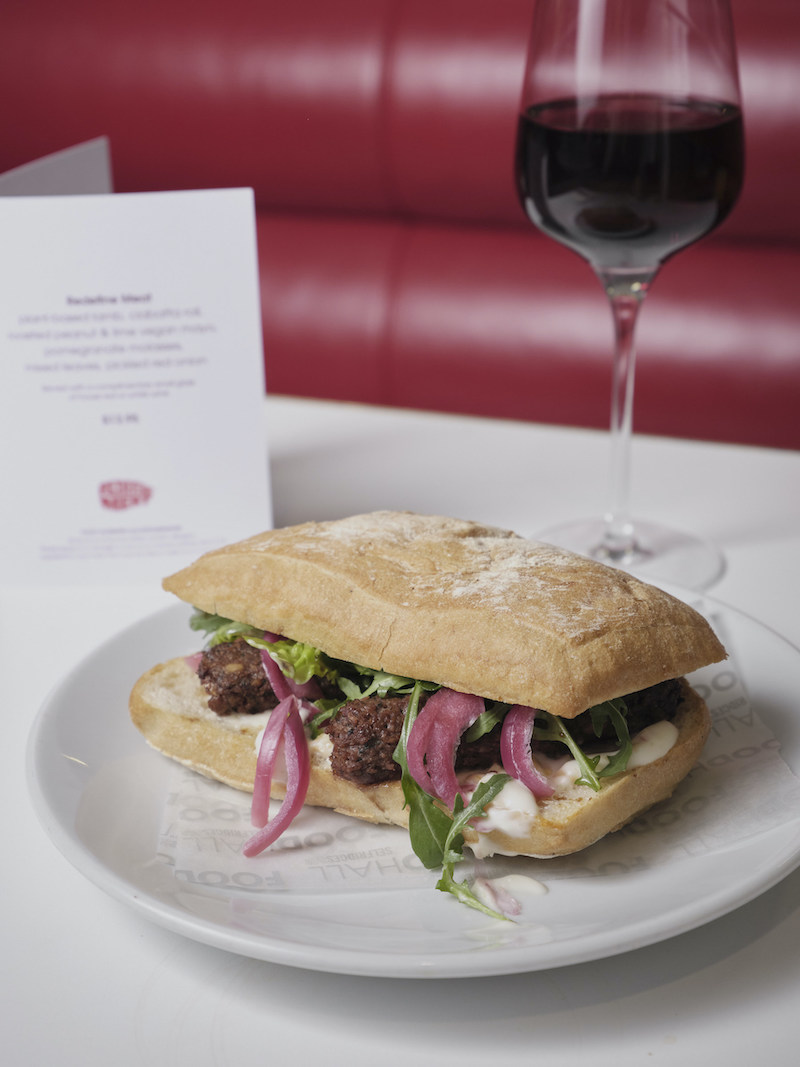 In a side entrance to Selfridges there was an exhibition on the future of food (see photos). "Not many people were there," said Miranda, "There were probably more staff than shoppers. The exhibition covered other items linked to the future not just food. There wasn't much information about it being 3D printed on the menu or the ingredients, which I thought was odd."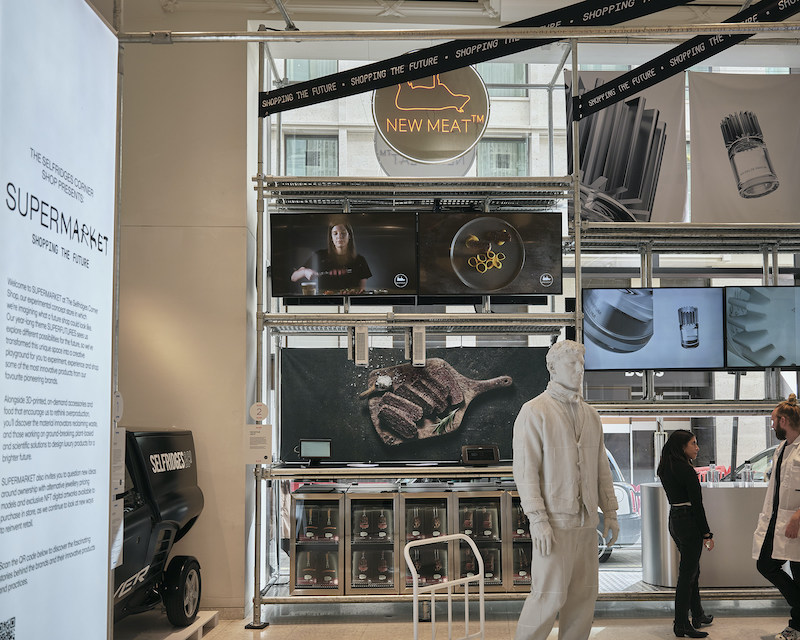 Staff at the restaurant said the dishes had been well received. Thanks to the successful trial month, Redefine Meat will now continue to supply its New Meat products to the Selfridges restaurants for the forseeable future.
Recent blogs