Reinventing a familiar protein
---
Turning a canned pantry-staple into something exciting may seem like mission impossible, but the founders of Freshé aim to crack the code.
Targeting the millions of American consumers that want nutritious yet interesting meals on-the-go, Freshé offers six different tins where tuna or salmon has been mixed with vegetables, legumes and spices.
Freshé promotes their products on four platforms: protein, provenance, energy and convenience. The fact that the ingredients are sustainably sourced and packaged doesn't hurt, either. The brand's tagline is "small meals, big protein" and consumers are encouraged to "travel the world" with the "pocket-sized" meals.
The "globally inspired" range includes:
Sicilian Caponata – tuna with butternut squash, roasted vegetables, almonds and herbs
Provence Niçoise – tuna with roasted peppers, potatoes, olives and herbs
Aztec Ensalada – tuna with beans, corn, peppers and onion
Thai Sriracha – tuna with beans, peanuts, leafy greens and chili
Barcelona Escalivada – salmon with eggplant, peppers, quinoa, tomato, sunflower seeds and garlic
Moroccan Tagine – salmon with chickpeas, zucchini, lemon, olives and quinoa
The products have no additives and around 10-12 ingredients.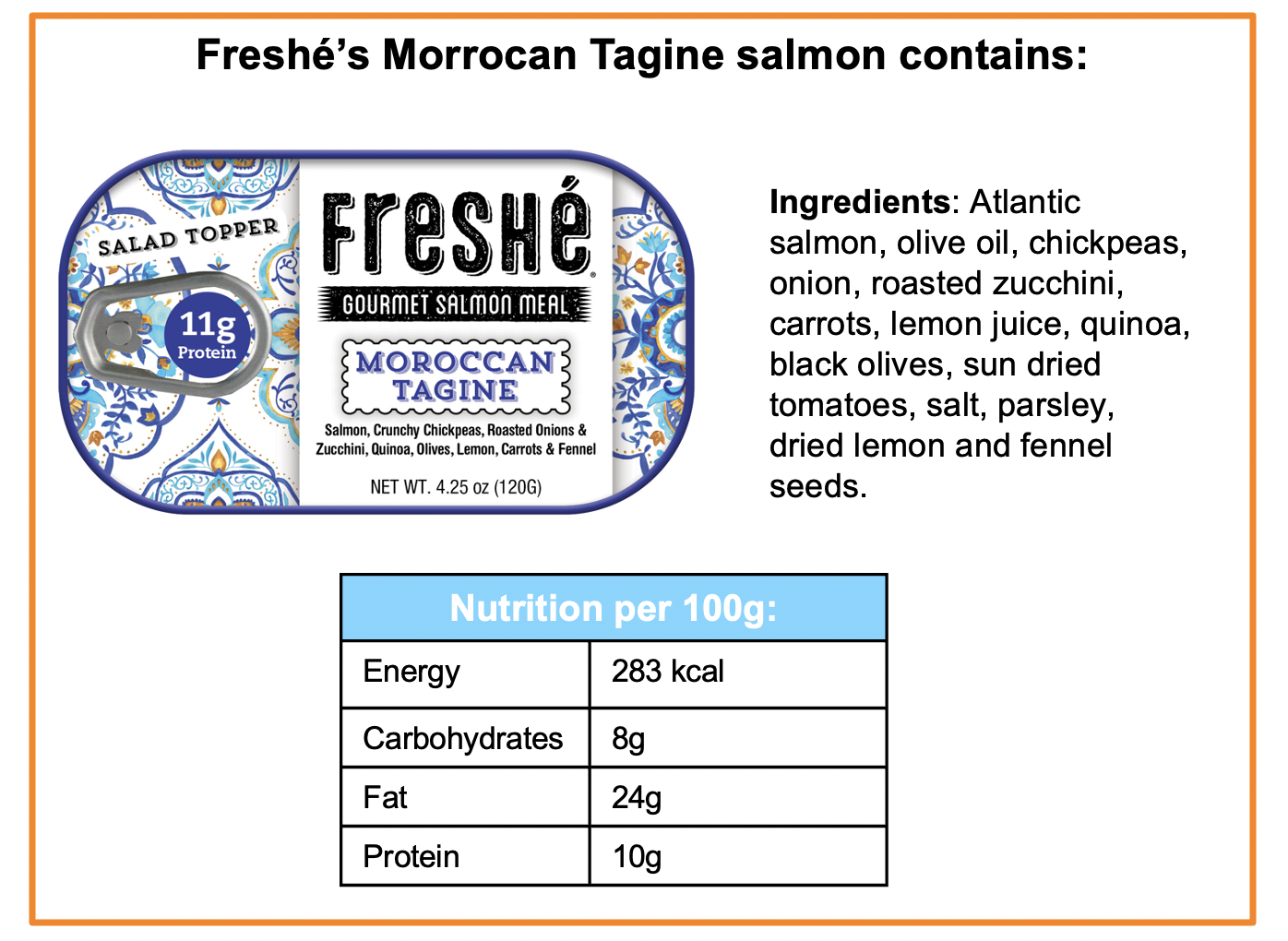 Husband and wife Henry and Lisa Lovejoy founded Freshé in 2018, after running the seafood brand Henry & Lisa's Natural Seafood for 20 years. The couple was inspired during a sourcing trip to Portugal. "When we returned to the States, we couldn't get the concept out of our minds. We already had a seafood business - what if we started offering tinned meals as well?"
The couple decided to give it a go and thanks to their background, which meant that they already had established relationships with retailer executives, Freshé could soon be found on the shelves of well-known US chains such as Kroger, Whole Foods and Meijer. It retails at $3.99 (€3.90) per 120g pack.
The company has a loyal following on social media, where some consumers describe it as "the best thing that's ever happened to canned tuna".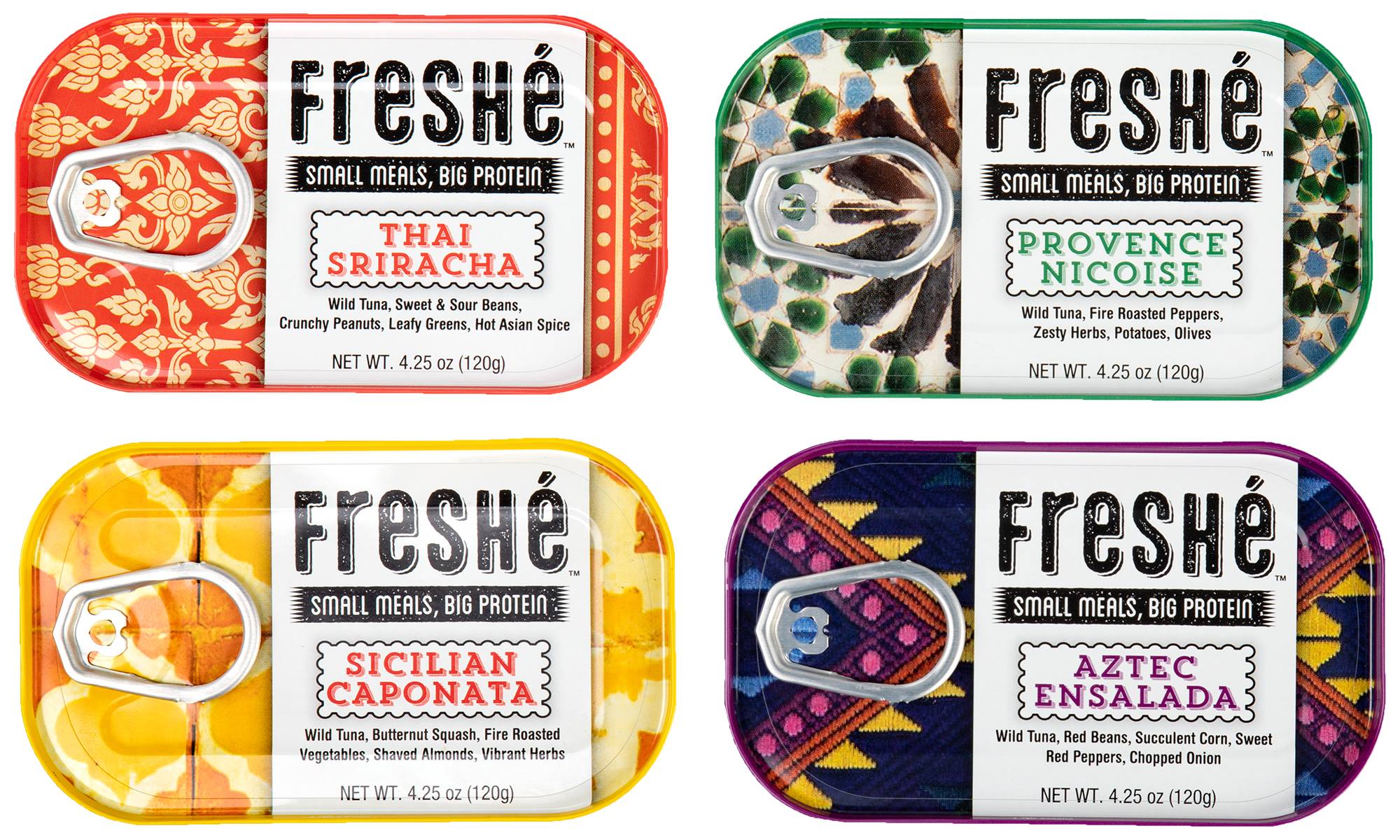 Recent blogs