Challenge Butter proves that fat = flavour
---
Consumers' aversion to fat is receding. This is a trend that we have observed for many years and one that NNB first pointed out back in 2016. One category that has benefited hugely from this is butter. Butter's all-natural credentials, its taste, versatility, and consumers' declining fear of fat all propelled its US sales growth of 16.2% in 2021, compared to 2019.
Seeing the opportunities in this, California-based Challenge Butter has launched a range of sweet and savoury snack spreads, with butter as the hero ingredient.
With a clear 'permission to indulge' angle, Challenge Butter snack spreads are promoted as a way for consumers to "satisfy your snack habit". The butters are said to be "a way to add fast flavour" – and flavour is another key driver of butter's growth. More and more consumers are rediscovering that fat = flavour, and Challenge Butter is hoping to capture the interest of those consumers.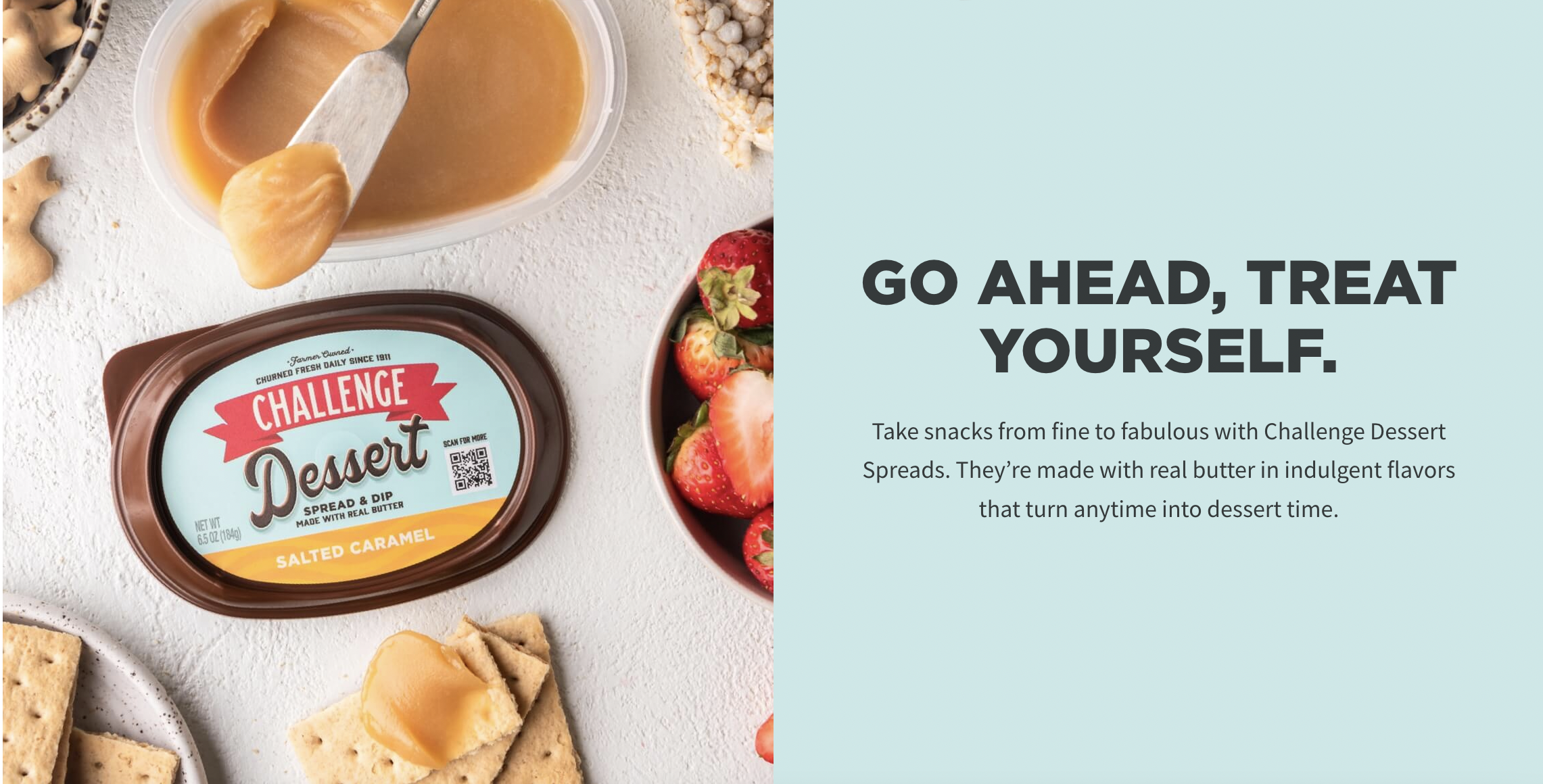 Made with real butter, the snack spreads are available in six varieties:
Vanilla fudge
Chocolate
Salted caramel
Buffalo
Everything
Garlic, parmesan & herbs
The spreads are recommended as toppings or dips for a range of foods – from crackers, bread and waffles to fruit, meat, and pasta. The sweet SKUs contain 36g-50g of fat and 36-43g of carbohydrates per 100g, while the savoury products deliver 50-64g of fat and 7g of carbohydrates per 100g. At $5.79 per 184g tub, the spreads are premium priced compared to other flavoured butter and to spreads such as nut butters, Biscoff and Nutella.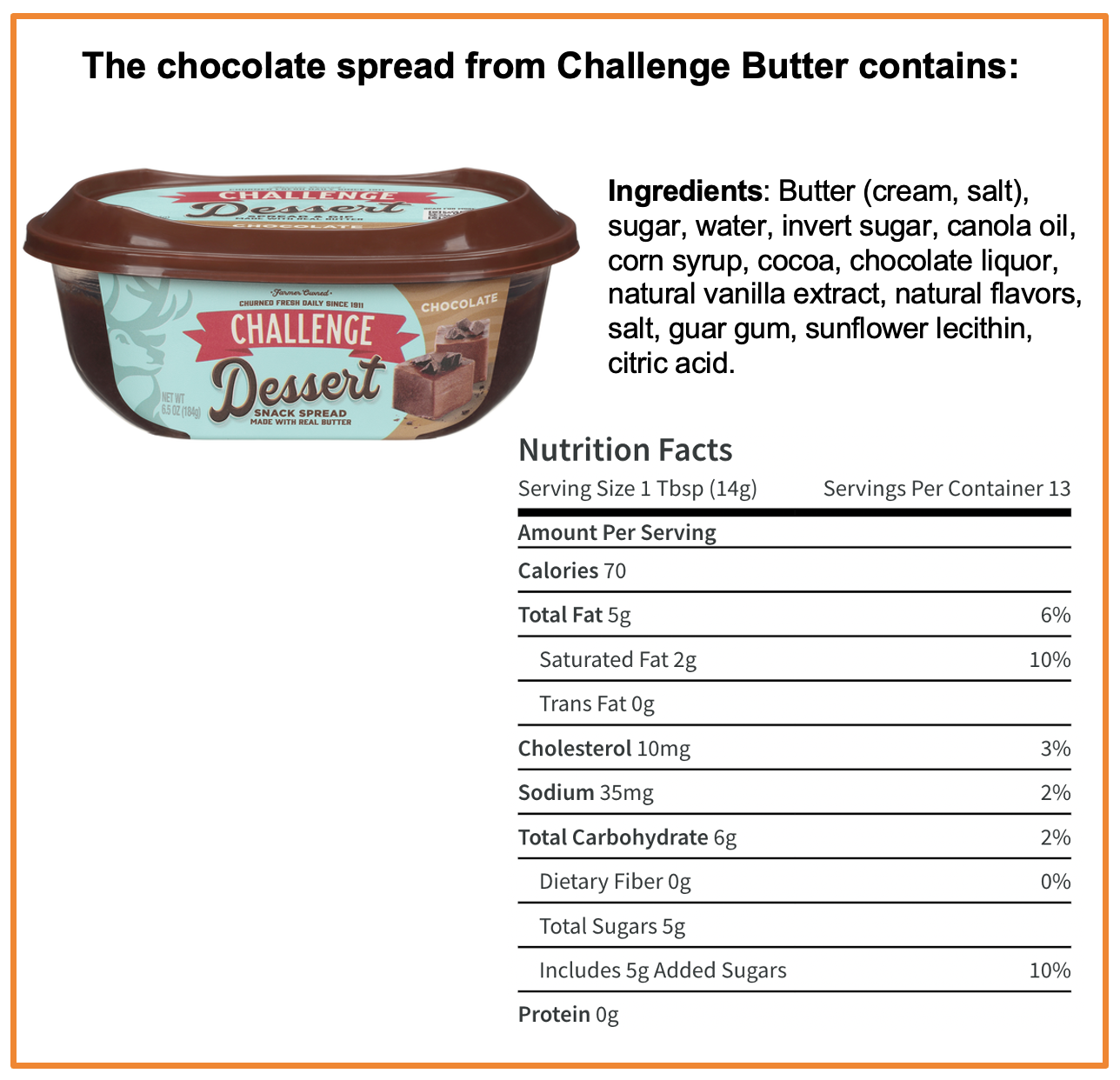 In business since 1911, Challenge Butter positions itself as a trustworthy company with provenance. This, in combination with its newly-adopted snackification angle and its communications around naturalness and 'real' ingredients, makes it a good example of a how to reinvent a traditional food.
Recent blogs