Has the protein pudding trend finally reached the UK?
---
Had you looked at any Nordic fitness influencer back in 2017-2018, you would have seen them gobbling up protein puddings by the pallet-full. This type of milk-based dessert-like product became hugely popular in northern Europe during these years, led by brands like Njie (Sweden) and Ehrmann (Germany). According to data from GNPD Mintel, launches of protein puddings grew by 267% in 2016-2018 and have stayed at a high level ever since, with most new products in Norway, Germany and Sweden.
However, most other countries appear to have been immune to this trend. One such country is the UK, where only three protein pudding SKUs have been launched to date – all in 2022.
Now, Nomadic Dairy is hoping to change this. With its new range of protein puddings launched in November 2022, the Irish maker of indulgent and convenient yoghurt snacks hopes to extend its appeal to active, health aware consumers.
The puddings come in two flavours, vanilla and chocolate, and deliver 20g of protein per 200g pot while being low in fat and free from added sugar. At £1.89 ($2.26/€2.12) per pot, they are premium priced compared to other spoonable dairy protein snacks on the market.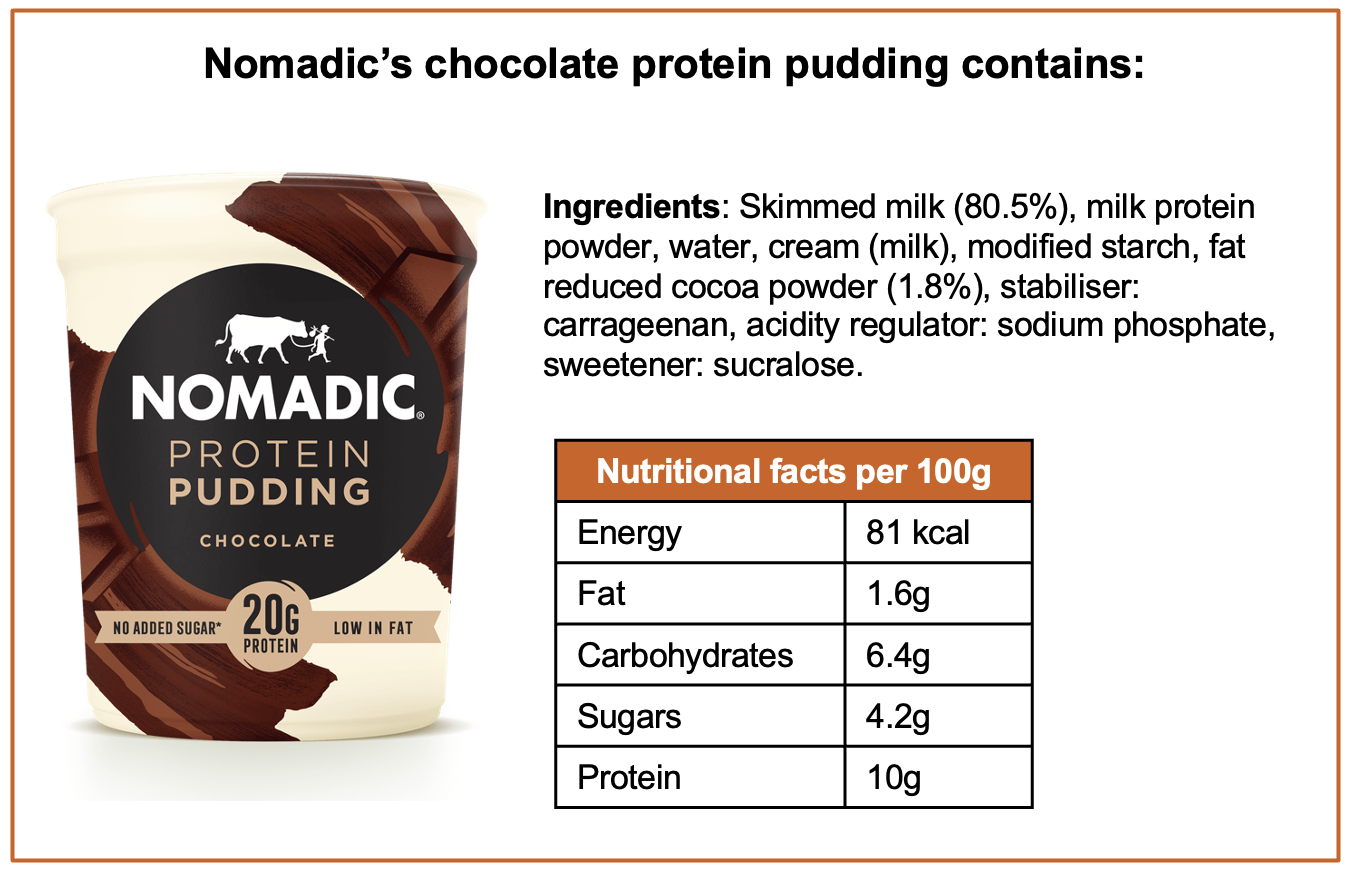 "Whether people are gym goers or just plain busy, these protein-packed puddings represent functional, but easy and great-tasting, additions to on-the-go diets," Nomadic Dairy's brand manager Bethan Miles said about the launch. Nomadic's success in the yoghurt market is partly thanks to its emphasis on taste and it is using taste as the selling point for its new protein product.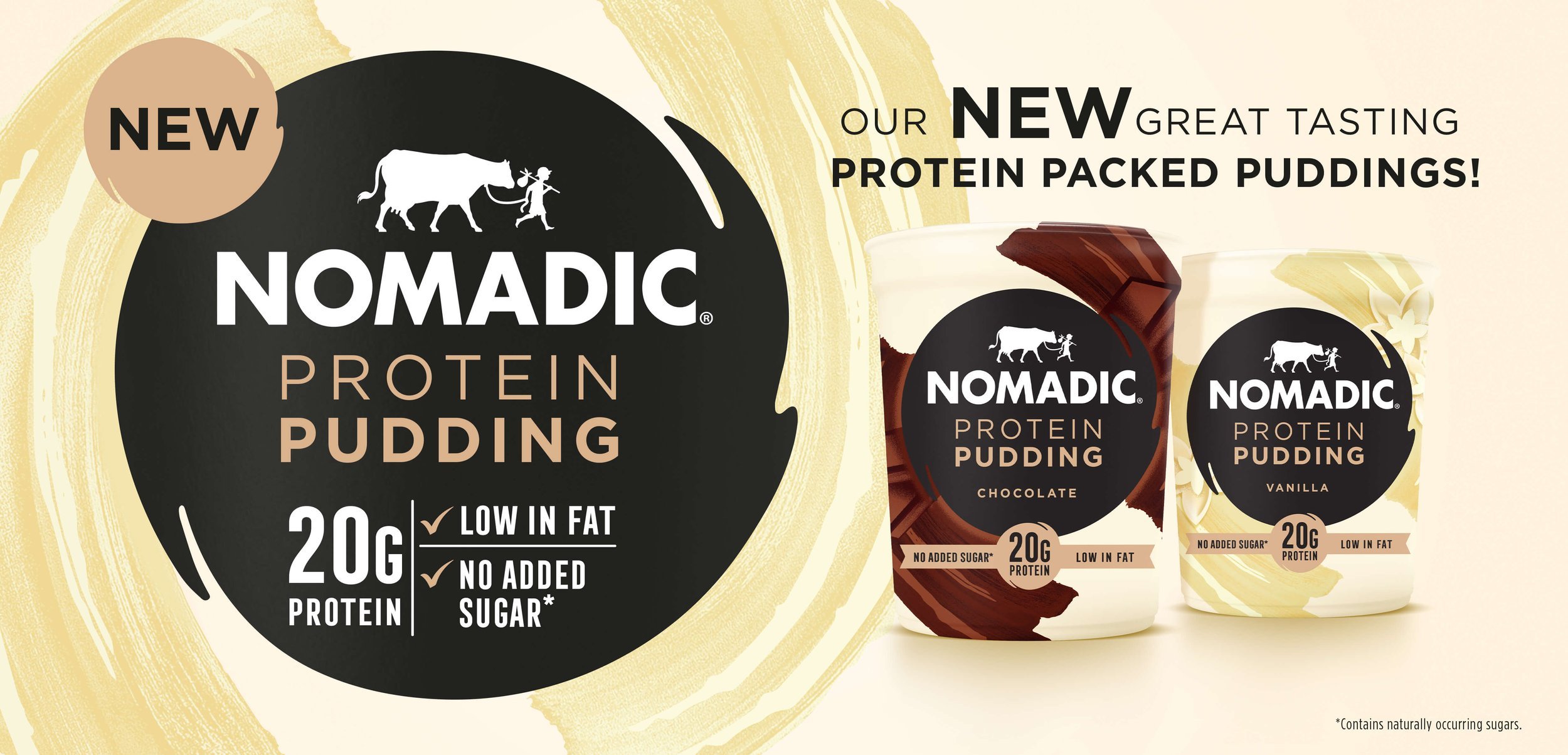 Nomadic has grown its revenue by 50% over the past 4 years and is the number 1 yoghurt brand in the UK Convenience & Impulse channel. Based in Donegal in Ireland, it earns around 80% of its revenues in the UK, where it is listed in five of the six major supermarket chains. Its yoghurt with oat clusters sold in single serve, on-the-go pots is particularly popular.
Swedish-Danish dairy giant Arla is also launching a range of protein puddings to complement its Arla Protein yoghurt range, which enjoyed 26% sales growth in 2022. According to Arla, there is a "strong desire from the UK market for protein puddings".
Recent blogs