From carrot bread to meat pretzels: Observations from Germany
---
No international business trip is complete without a visit to local supermarkets in the country you are visiting. Recently NNB has been to Germany, a land famed for its beer and sausages. And we did try both of those!
Germany is also known for pretzels, the bread made from dough shaped into a knot. They are available at artisanal bakeries - every German town and city has several craft bakeries - and railway stations. Not only do Germans love pretzels, they also love meat snacks, so it's perhaps no surprise to see a meat snacking company unite these two loves in a "meat pretzel". Called "Salami in Brezelform" in German, this delicious-tasting soft salami is made by the Wilhelm Brandenburg company, a private label business owned by supermarket giant Rewe, which is where we found the product.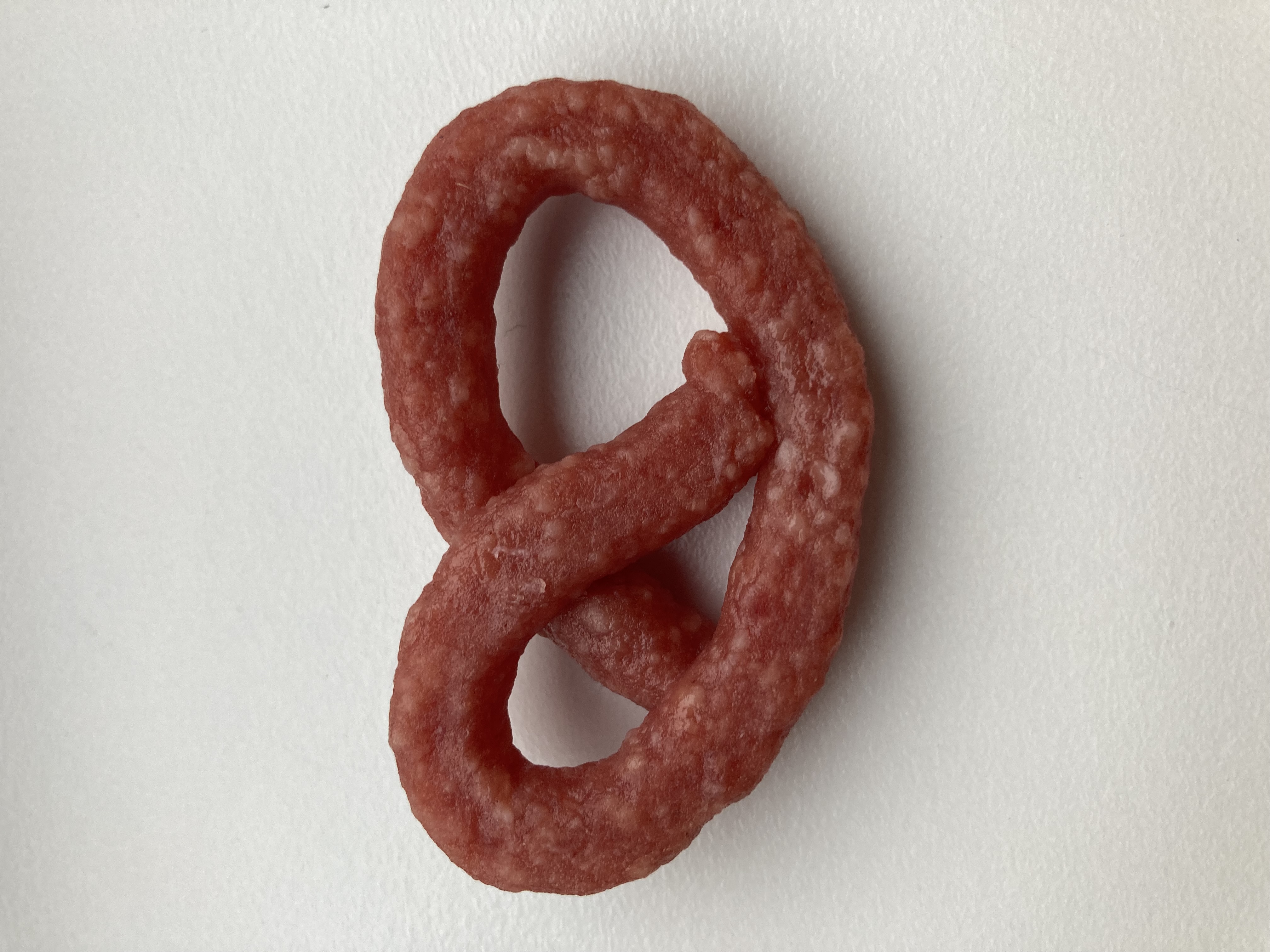 In common with several other European countries, German supermarkets devote significant space to meat snacking products. The picture below shows the size of the fixture in Rewe, but it was a similar story in Spar and other chains. What's worth noting is that despite the growth of plant-based meat substitutes in Germany, the stores we visited gave as much shelf-space to meat snacking as to plant-based meats.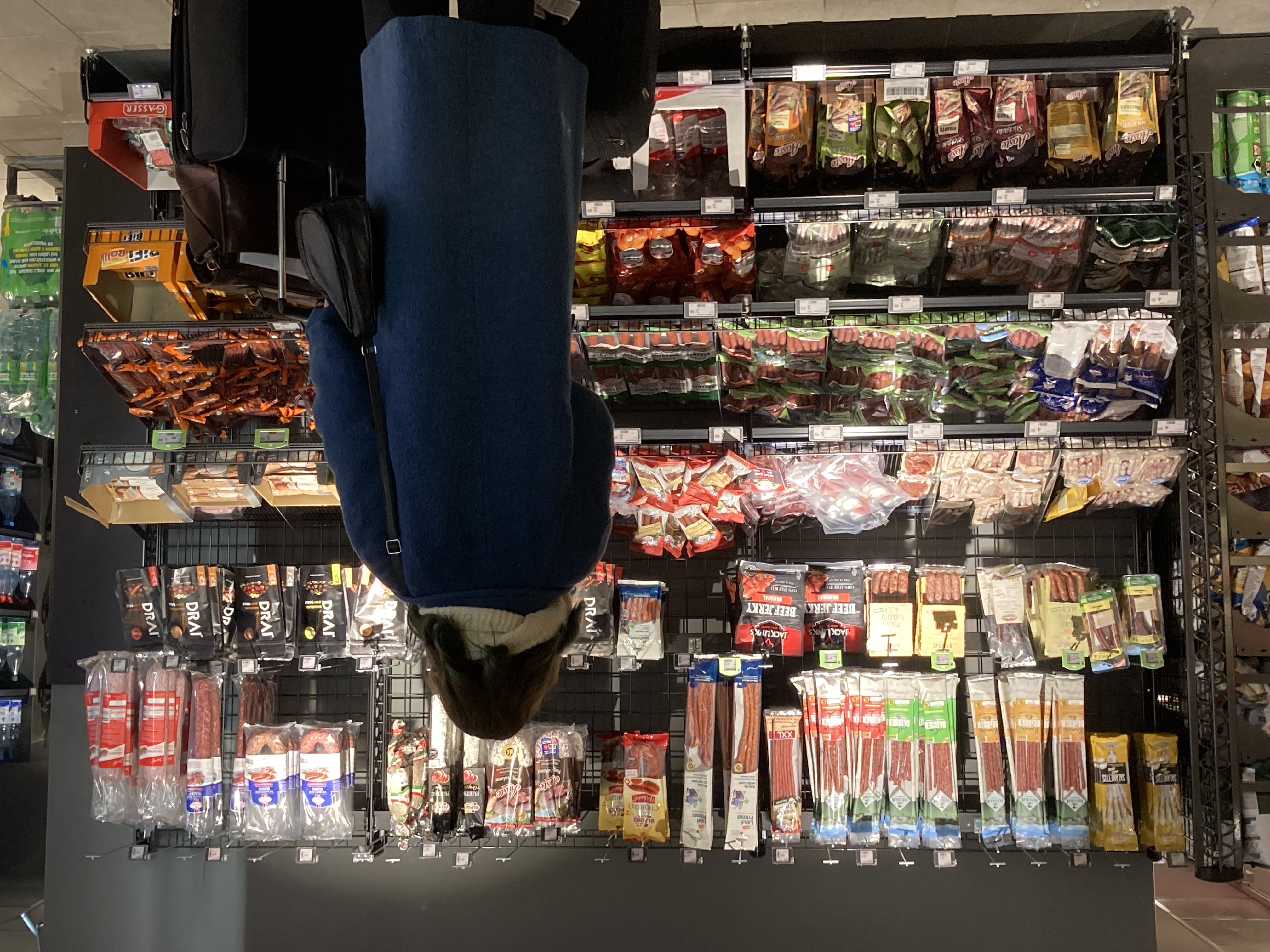 The provenance trend is strong in Germany. Regional products with a clear identity really matter to consumers and can be found in most categories. The example shown below is the organic snack brand Von Hier (trans: "from here").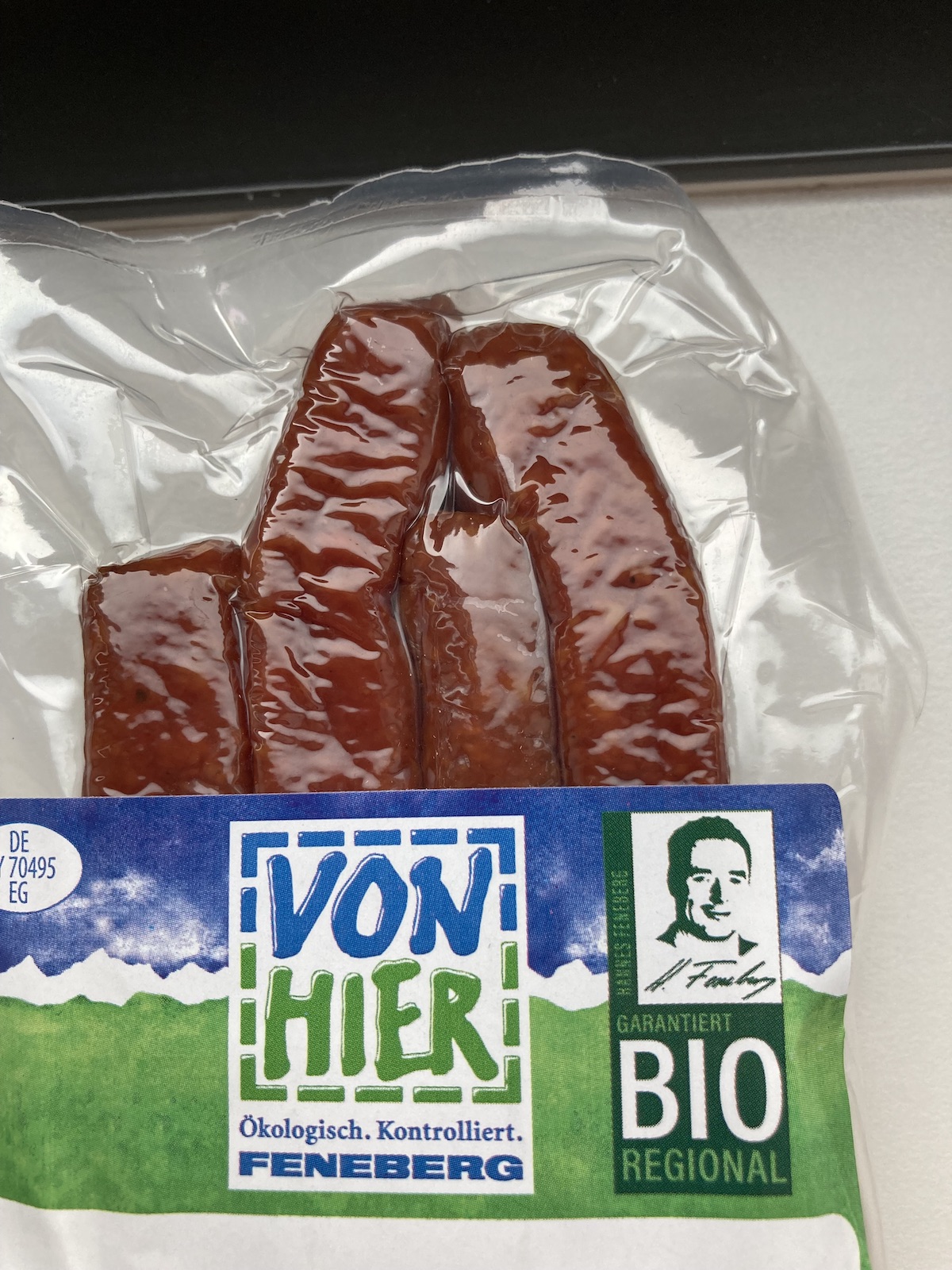 Milk brands also have a strong local identity, such as those shown below. On the left is the Berchtesgadener Land brand of milk from the Alps. It has a distinctive and good taste. And on the same shelf were several similar brands with provenance, such as this from Edeka, clearly flagged "Regional" and stating that it comes from Bavaria and neighbouring Baden-Württemburg.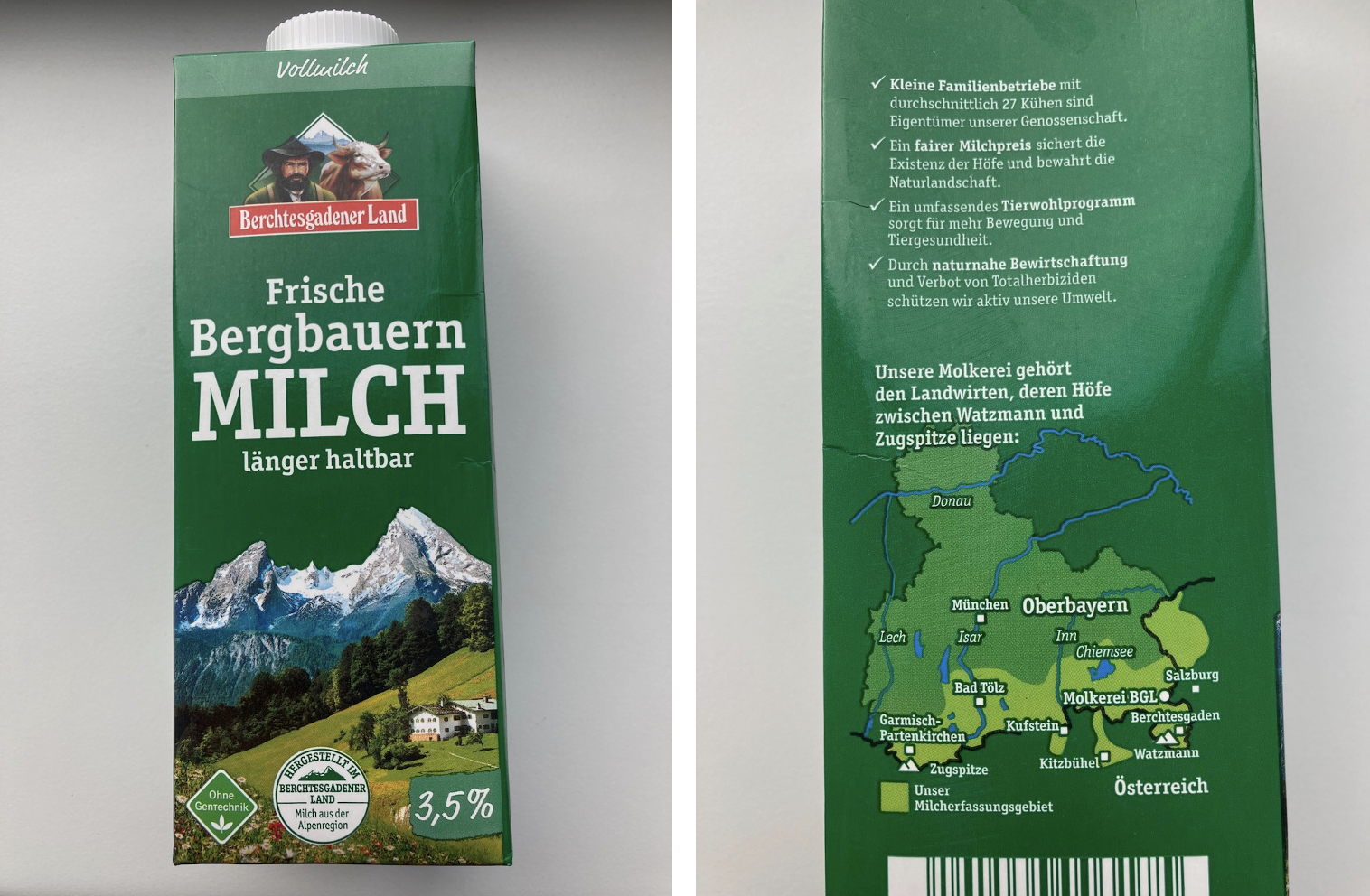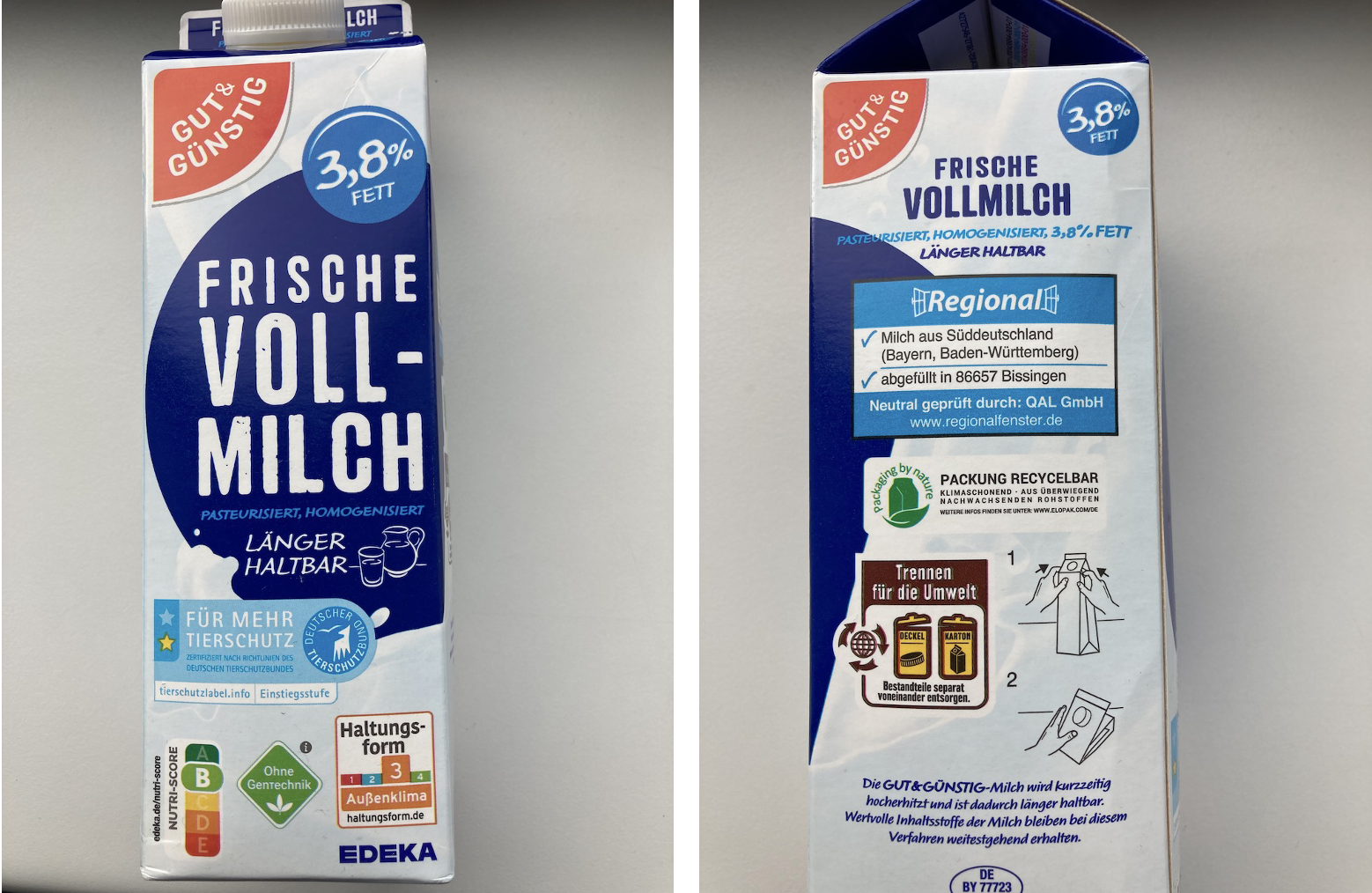 Dark whole-grain breads are also popular in Germany and bakery brands are active in connecting their products to the main growth trends. The product below is from Mestemacher, a long-established maker of traditional breads with a new twist. This product is not only lower carb - it has 71% less carbohydrate than regular wholegrain bread and higher protein - but it's an example of plants made convenient. Made with 5% carrot, there are clearly visible pieces of orange carrot distributed throughout the bread, creating an eye-catching product.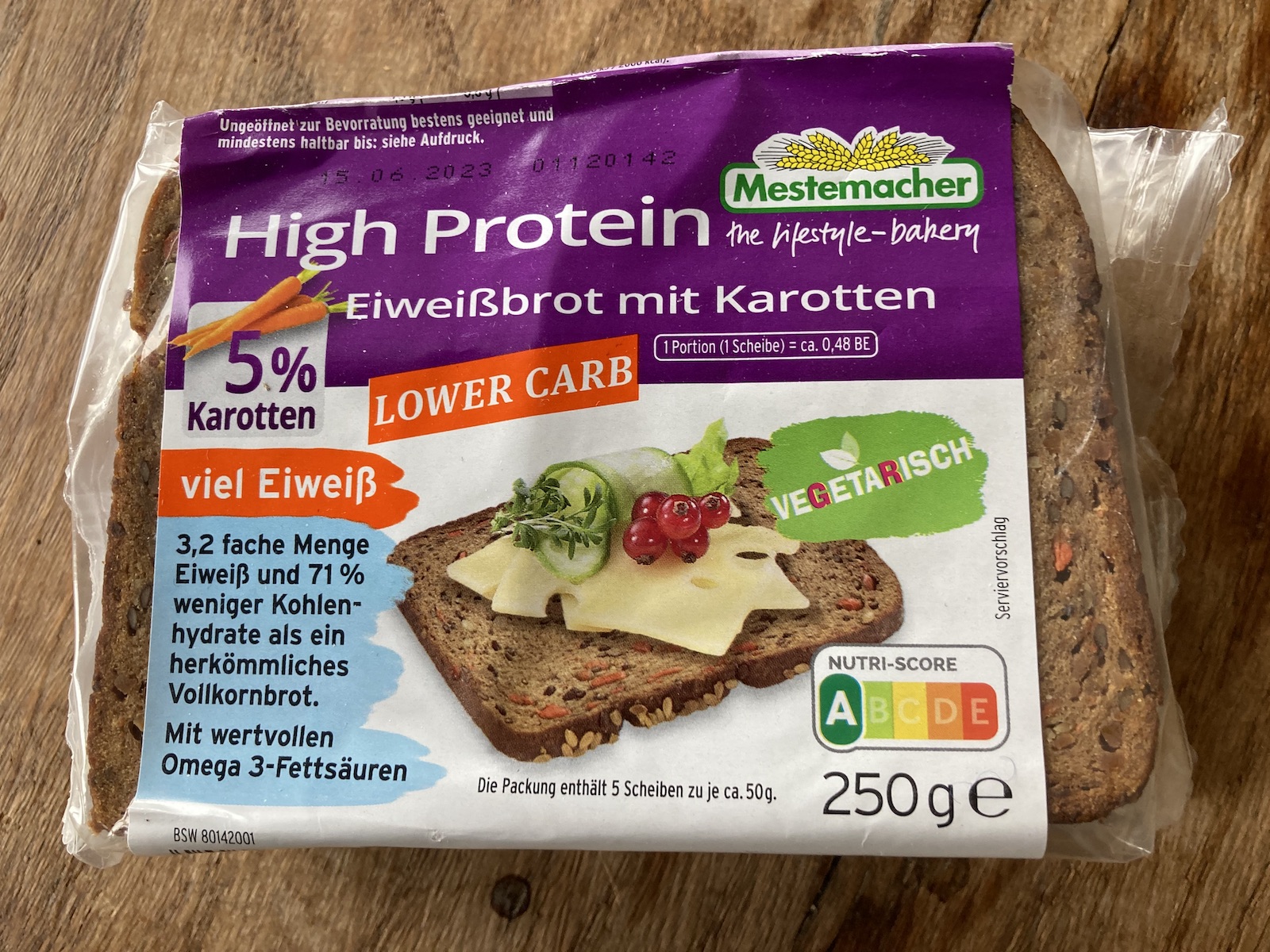 Recent blogs