Hyped energy drink is a prime example of the power of social media
---
Energy drinks are enjoying a renaissance and in many cases this is thanks to social media. TikTok is particularly effective at creating buzz around some products, and TikTok popularity is behind the newest on-trend brand in the energy drinks market: Prime.
Created by influencer Paul Logan and rapper/boxer KSI, the hype around Prime started in 2022, when Prime Hydration was launched with the aim of challenging the mass brands like Gatorade. Soon consumers were fighting over supplies in supermarkets across the US and UK. The brand is believed to have achieved sales of around $250m (€229m) in its first year on the market.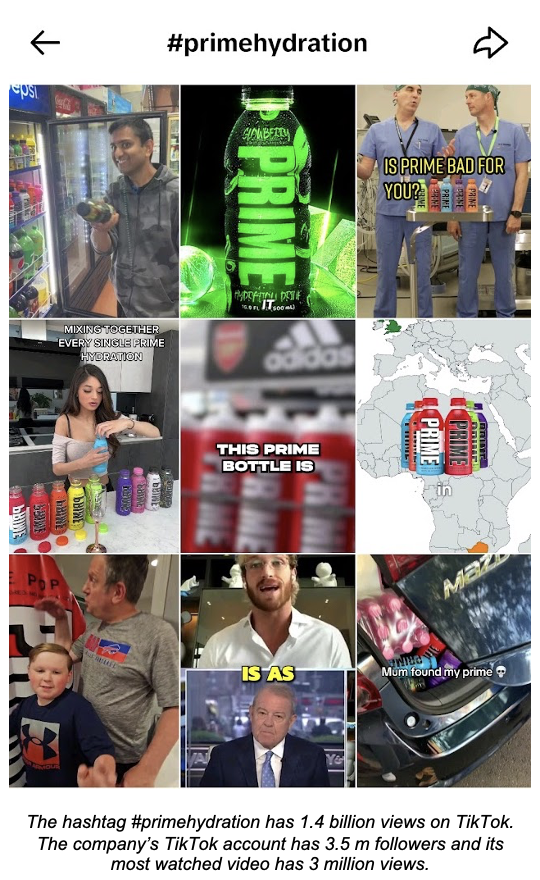 Prime is water with coconut water concentrate, added electrolytes and BCAAs (Branch-Chain Amino-Acids), sold in fruity flavours with sweetness provided by sucralose and acesulfame-K.
It is now widely available in some markets. In others it is still elusive and hence surrounded by hype. In the UK, for example, Prime is in mainstream supermarkets at just £2 ($2.55/€2.34) per 500ml bottle. Look further afield however, for example in Finland or Sweden, and the craze is still going strong with people going on quests to find bottles and a bottle selling for as much as €15 ($16.35).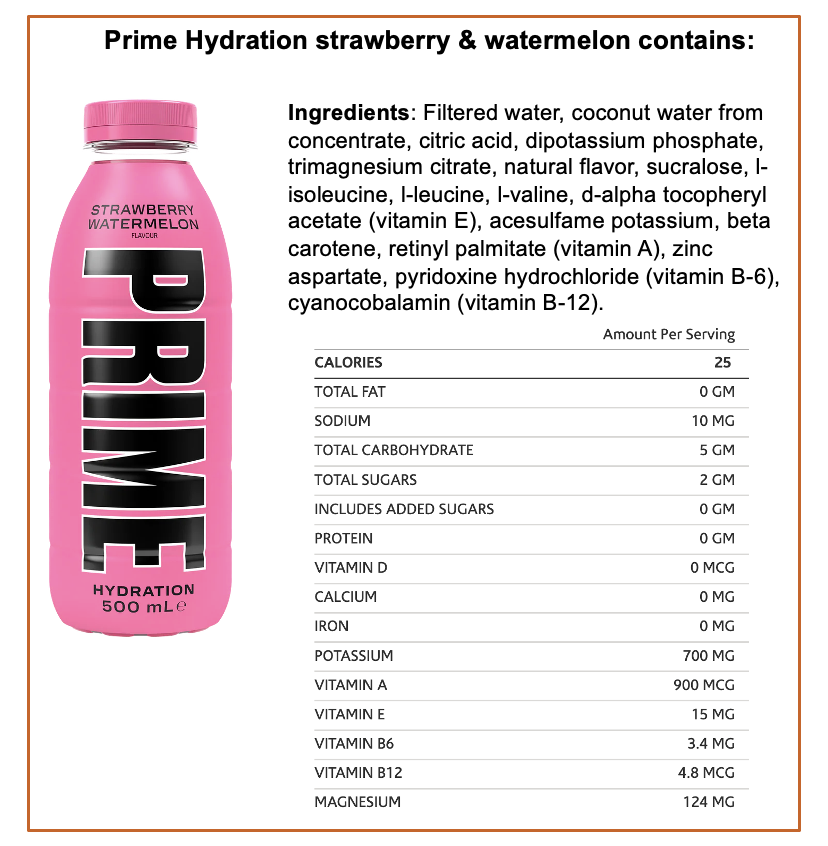 In January 2023 the brand expanded into energy drinks, offering six flavours of a sparkling energy drink that contains caffeine, electrolytes such as taurine, and zero sugar. This latest launch has been the source of a lot of publicity for Prime once again – but for a less positive reason.
One 330ml can of Prime Energy contains 200mg of caffeine, far exceeding the FDA's recommended limit of 100mg of caffeine per day for children aged 12-17. This age group is said to be strongly represented among Prime's consumers. For comparison, a can of Red Bull delivers 80mg of caffeine.
Parents and politicians in the US are urging the FDA to investigate. Some countries, like Australia, Canada and New Zealand, have banned Prime Energy from being sold altogether.
Prime's founders have defended their product by saying that the energy drink was never intended for children and that it is very different from the original Prime Hydration, which contains no caffeine. The founders also point out that the energy drinks are clearly labelled with the caffeine content and that packaging does include the mandatory "not suitable for children under 18 years of age" message.
Nevertheless, Prime Energy remains closely tied with its founding social media influencers whose appeal is mostly to the under 18s, and this is essentially the root of the problem. The story of Prime Hydration illustrates the immense power that social media and influencers have on consumers, particularly the young. And those young consumers, influenced under the radar of their parents, will not let a label stop them.
Recent blogs