Immune boosting ad surge starts?
---
Chuckling Goat's advertising campaign about boosting your immunity - and mentioning the word 'virus' - is the first of its kind that we have seen.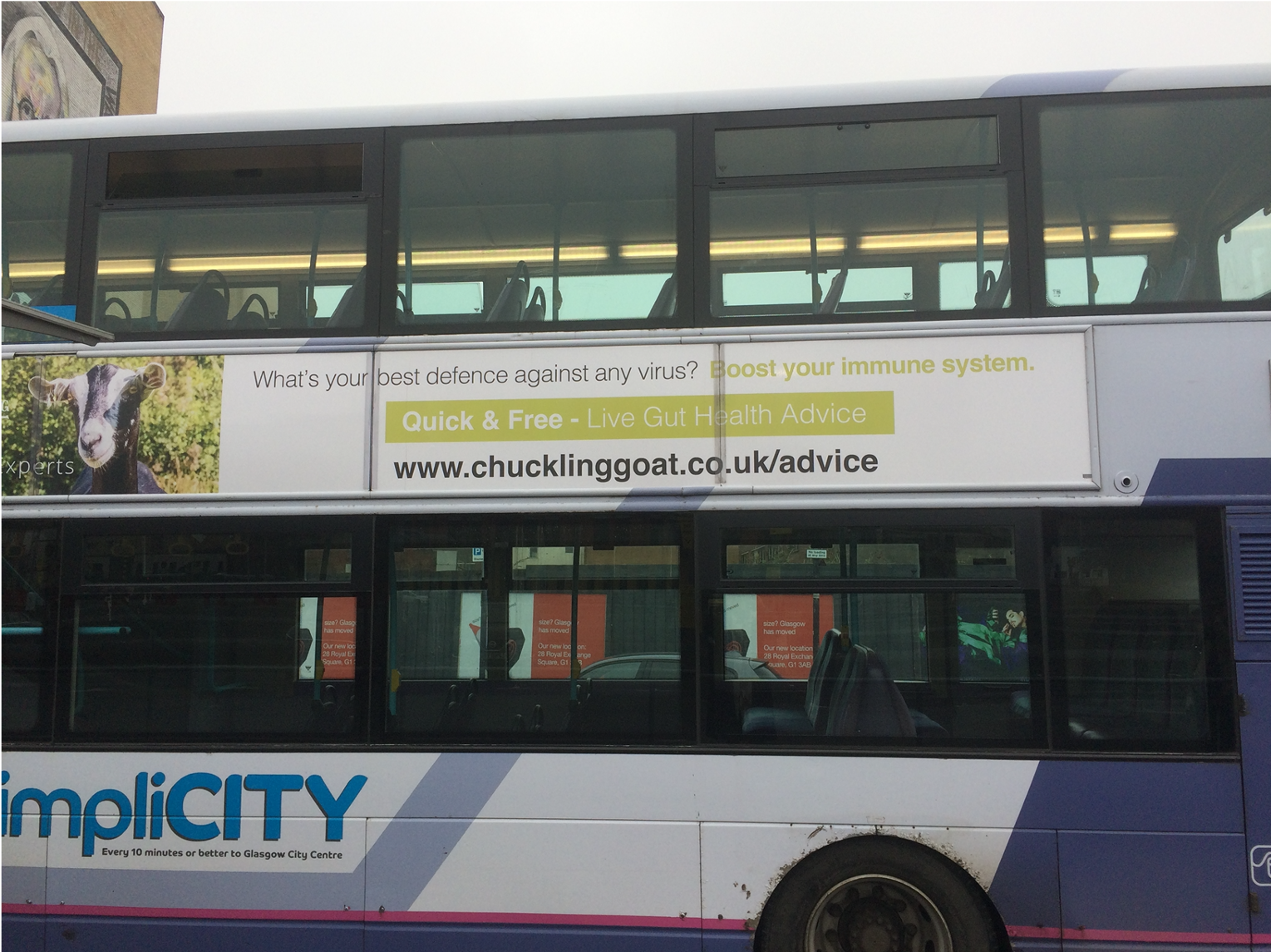 Coronavirus concerns are driving consumers' interest in boosting their immunity and UK goat kefir producer Chuckling Goat is responding with an advertising campaign and advice on its website.
Chuckling Goat produces probiotic kefirs, made with goats milk from its own farm, and has successfully carved a niche for itself by marketing its products direct to consumers, delivered to their homes.
Our picture shows ads that appear on buses in the UK that ask:
What's you best defence against any virus?
And answer:
Boost your immune system.
The web address - https://www.chucklinggoat.co.uk/contact-us-immunity/?virus – takes people to a webpage where they can get advice about gut health and immunity.
Sales of goat products are niche, but growing fast, propelled by the digestive-health credentials of goat milk. Goat milk products used to be synonymous with strong - and bad - tastes and odours. But producers have significantly improved the taste of goat milk products and made them acceptable to mainstream consumers.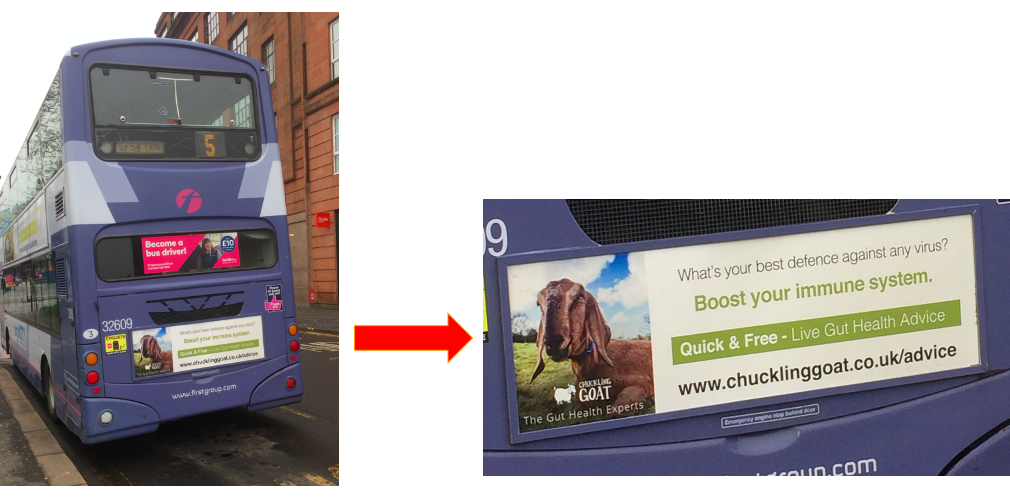 Recent blogs