Local businesses are getting creative in the face of Covid-19
---
There is no doubt that the Covid-19 outbreak is taking its toll on many players in the food and beverage industry, large and small. Perhaps most precarious of all is the situation for the small local businesses with no major organisation to back them up, little in the way of cash reserves, and who rely on revenue streams which are now being shut down – such as cafés, delis and farmers' markets.
But as the old proverb goes, necessity is the mother of invention. Here are a few inspiring examples from around the world:
• Farmers markets are becoming virtual. In many cities across the US, for example, customers can order from local producers using the farmers market's website and have the items delivered to their homes.

• Axfood, a major grocery store company in Sweden, has created a fast track solution for small local producers who otherwise rely heavily on cafés and delis. The solution allows producers to get their products on the retailer shelves significantly faster than usual. Less than three weeks after the initiative was launched, 120 of the 150 producers that had applied had been approved and their products were on their way to supermarket shelves across the country.

• Scottish dairy company Graham's the Family Dairy announced in mid-April that it was extending its doorstep delivery service to help customers across Scotland who are currently unable to leave their homes. Customers can now benefit from home delivery of milk, eggs, cream, butter and yoghurt.

•Locavore, a company that normally delivers boxes of fresh local produce to customers around Glasgow, Scotland has closed its physical shop and instead launched an online shop where customers can order anything from pasta and cereal to locally-sourced eggs, dairy, fruit and vegetables. The company has also started taking phone orders as well as internet orders, to cater to the elderly who may not have the skills or tools required to order things online.

• Tulleys Farm in Sussex, England, has reopened the farm shop that it closed in 2014. It now operates as a drive-through shop selling the farm's own produce as well as products from other local suppliers. "In the last couple of weeks, we have been inundated with people travelling far and wide in the hope of finding the basic food essentials. I have a team of around 40 staff that are currently twiddling their fingers, so we've got creative!" said Tulley's owner Stuart Beare. Customers wait in the car while staff help them with ordering, payment and packing while adhering to the government's social distancing rules.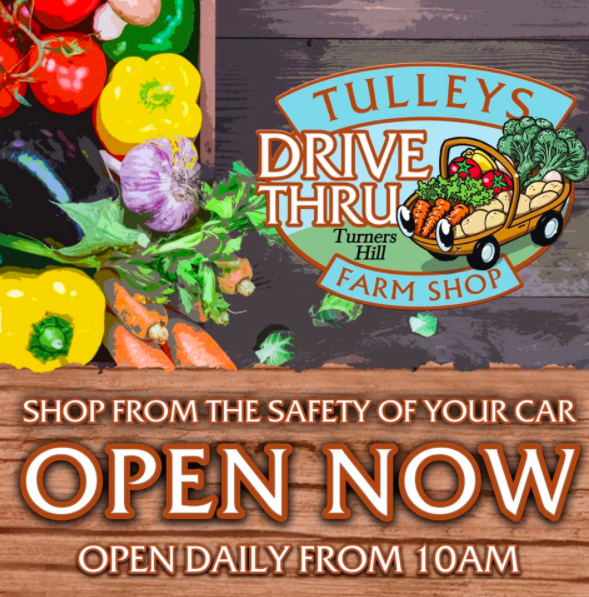 At Tulleys farm the concept of contactless payment has been taken one step further by attaching a card machine to the end of a broomstick to allow staff to keep a safe distance from customers shopping from the safety of their car.
Recent blogs