Swedes shop for the climate
---
For every company operating in every industry, a well-thought-out sustainability strategy is no longer an optional 'extra' – it is a basic 'must do'. This is particularly true for the food and beverage industry, where consumers are constantly told that they must eat more sustainably so, as a result, strongly scrutinise food companies.
The sustainability trend affects not only food producers, it is a significant consideration for retailers too. For both, it's a potential source of competitiveness. The world's first 'climate shop' in Sweden brings both manufacture and retail together this month.
In a bid to increase consumer awareness of the effect that food has on the environment, one of the biggest food brands in Sweden, Felix (owned by Orkla), launched a pop-up shop called Klimatbutiken (The Climate Shop). It allows customers to shop using CO2-equivalents (CO2e) as currency instead of the Swedish krona, with each customer given a CO2e 'budget' on entering the shop. The challenge is to buy a full week's worth of food while staying within the CO2e budget. The less environmental impact a food is deemed to have, the less expensive it is.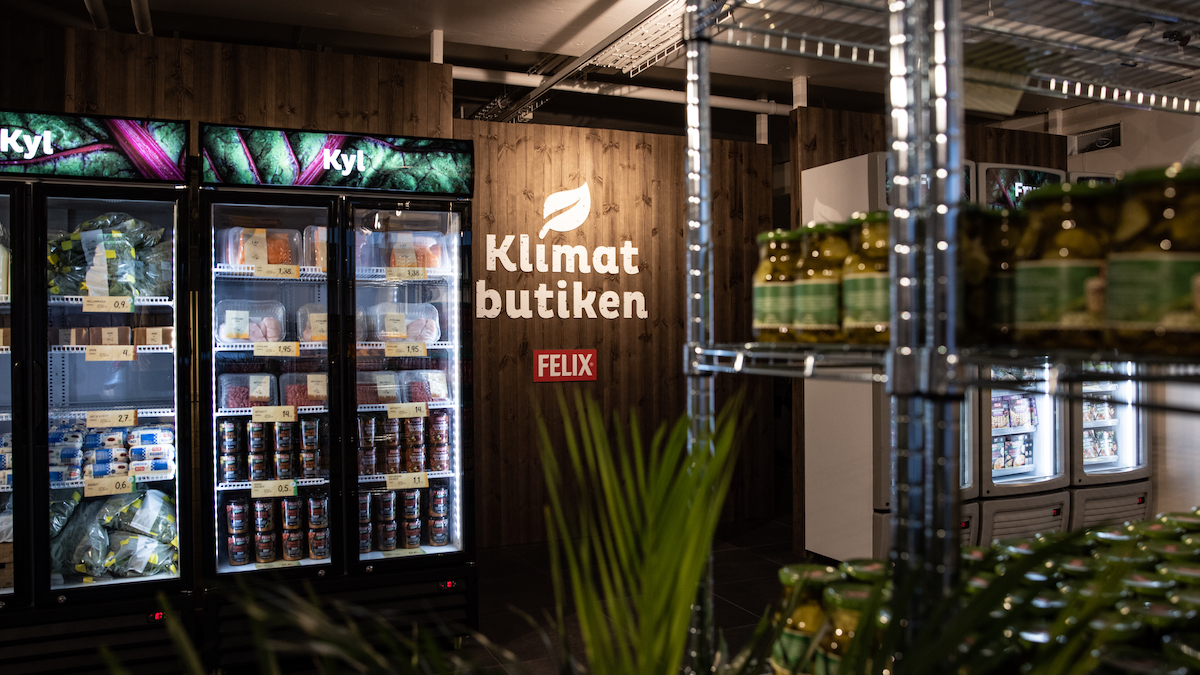 "We know that Swedish consumers in general have great interest in, and care for, the climate and want to be able to make environmentally sustainable choices. But it's not easy and not everyone has sufficient knowledge," says Josefin Sohl, brand team manager at Felix.
"I think this will be an eye opener for many to see the impact that some food choices have and what you actually can 'afford' to put into your shopping basket," adds marketing manager Thomas Sjöberg.
Each customer's budget is 18,9 CO2 equivalents, with food items "priced" as follows:
Beef – 28 CO2e per kg
Butter – 8 CO2e per kg
Chicken – 2.6 CO2e per kg
Salmon – 2.3 CO2e per kg
Eggs – 1.6 CO2e per kg
Semi-skimmed milk – 0.9 CO2e per kg
Lentils – 0.6 CO2e per kg
Spinach – 0.3 CO2e per kg
Tomatoes – 0.2 CO2e per kg
Potatoes – 0.1 CO2e per kg
Onions – 0.1 CO2e per kg
Consumers can also choose from the Felix brand's product portfolio, where products have been labelled according to their environmental impact. Products that have a CO2e value of less than 2.1 are given a green label signifying that they have a low environmental impact: the company's vegetarian range carries this label for example, while the line of frozen meatballs does not.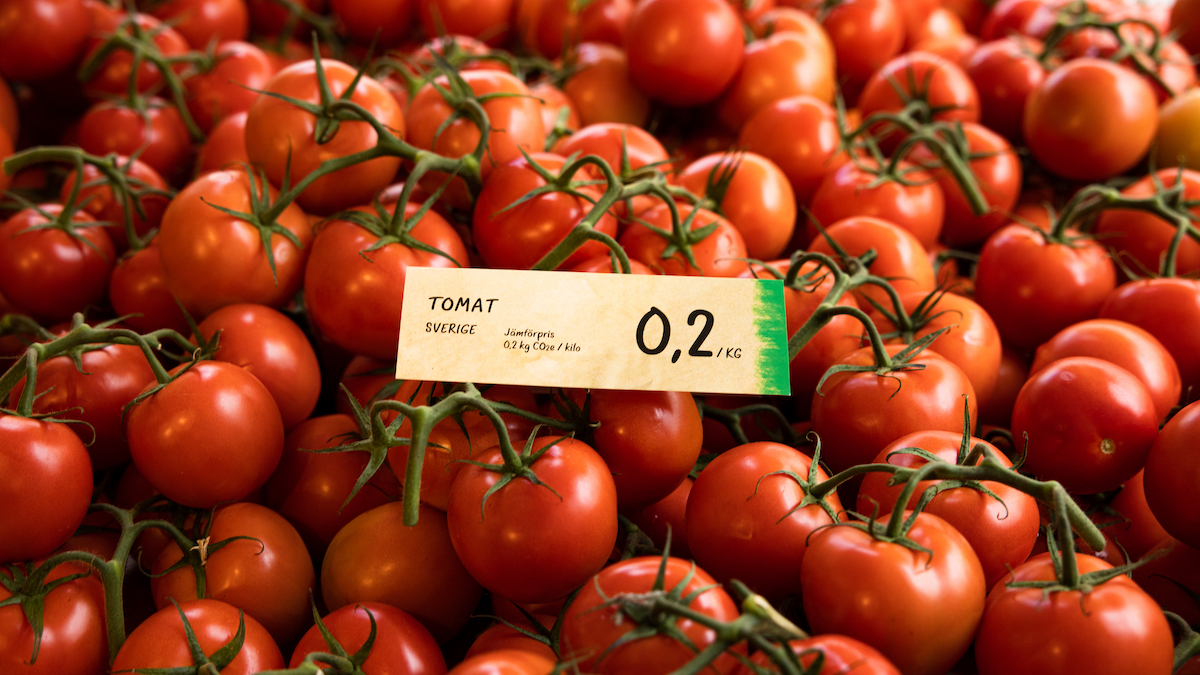 Recent blogs