March 2019
8 Key Trends in Dairy Nutrition – Strategies and case studies
PDF: 102 pages
Powerpoint: 408
Price (PDF or PPT): US$895 £680 €800 NZ$1280 AU$1260 ¥98000
20% Discount if PDF and PPT purchased together
Add to cart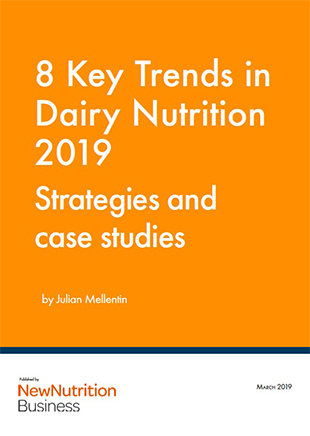 8 Key Trends in Dairy Nutrition is one of our most popular reports.
Written as a practical guide to help you plan your strategy and new product development, it sets out very clearly:
how the trends are developing, and how they will develop in the future
what strategies companies are following to connect to the trends (to help you figure out your own options)
what's emerging that's going to be important
what's going to stick around for the long-term
where best to place your bets
There's no shortage of evidence that companies who make the effort to understand the trends and connect their strategy to them are able to improve their margins and create new products, brands and businesses.
Our analysis is backed up with 20 Case Studies that show how a wide variety of companies – from farmer-owned co-operatives to smaller family business, entrepreneurs and dairy giants – have successfully connected to the key growth trends.
The Case Studies show what marketing, positioning and pricing strategies they have used, what ingredients they have chosen and what results they have got.
If you have an ambition to build a successful business, this is the most useful report you will read all year.