May 2011
Protein power – new foods, new markets Strategies and case studies
PDF: 70 Pages
Powerpoint: 189 Slides
Price (PDF or PPT): US$530 £320 €400 NZ$630 AU$570 ¥550000
20% Discount if PDF and PPT purchased together
Add to cart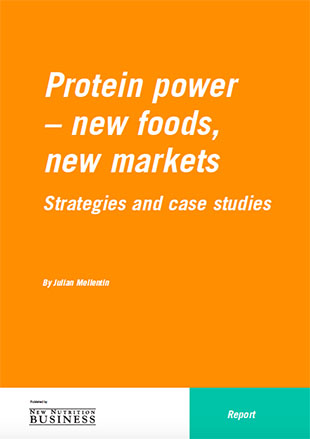 Protein, long stuck in a rut as a "body-builder's" food, is enjoying a new image thanks to new research flagging up its role in weight loss – research that's moved protein onto the radar screen of the "normal" consumer. While weight management is the strongest possible health benefit platform for protein, it also has opportunities in senior nutrition. And soaring growing global demand for protein is also creating opportunities for new proteins, such as Quorn, which are set to become a $2.5bn business within this decade.
About this report
Protein is breaking out of the gym, shaking off its "body-builder" image and moving onto the radar screen of the "normal" consumer.
Weight management is the strongest and most-used health benefit platform for protein, driven by an increasing body of nutrition research suggesting that high-protein and low glycemic index diets are the most effective diets for weight loss.
However, creating successful products that deliver protein for weight management has not been easy. Among protein-fortified weight management products there have been many more failures than successes.
Senior nutrition is also a significant opportunity – particularly for products that help fight sarcopenia (muscle wastage), which affects everyone after the age of 60. Both corporate giants and "protein entrepreneurs" are carving out new space in this market.
Choosing the right format is crucial. Most companies have focused on bars and beverages to deliver a high dose of protein, but these are not formats that have a strong association in most people's minds with protein. They are still a new and unfamiliar way of getting protein and this has been an important factor in the slow development of the market.