October 2010
Fiber for digestive health
PDF: 80 Pages
Powerpoint: 227 Slides
Price (PDF or PPT): US$530 £320 €400 NZ$630 AU$570 ¥550000
20% Discount if PDF and PPT purchased together
Add to cart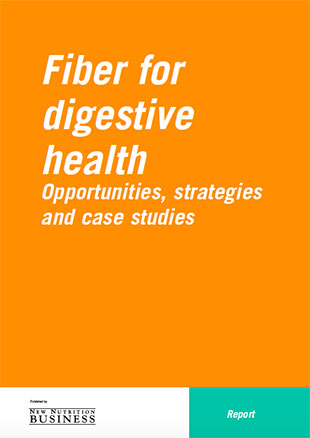 Digestive health is the biggest growth trend in foods and beverages - and it's the health benefit area with the most untapped opportunities. It's high fiber products that have the most potential - as can be seen from the meteoric success of brands like Fiber One. This report analyses the successes and the failures to enable you to find the most appropriate strategy in your category.

About this report
Products that make a virtue of their fiber content are being launched in ever-increasing numbers. Branded food and food ingredient companies are finding that when it comes to fiber, the most effective avenue of appeal to consumers is the digestive benefits of fiber intake.
However, knowing how many products have been launched is much less useful information than understanding which strategies companies have adopted, which ones work and which don't, and why.
This report aims to enable any company that is thinking about how to market products with fiber as a benefit to:
Decide what is the most appropriate strategy in your category – for example, will you go for a "fiber makeover" or become an "expert brand"?.
Be clear what are the risks and how to reduce those risks
Identify how to increase your chances of success and generate higher sales volume and/or higher profit margins.
A concise 55-page description of the strategies and trends relating to products with fiber for digestive health sets out:
the core consumer group for fiber for digestive health and their motivations
fiber's five advantages as an ingredient, including its relative advantages in regulatory terms
the five steps to creating a successful brand with fiber for digestive health as its core benefit
successful fiber-digestive health strategy in breakfast cereals, bakery and dairy as well as in new high-opportunity segments such as beverages and meals
which marketing techniques are most effective and why
This practical analysis is supported over the following 18 pages by five detailed case studies, all illustrated with supermarket sales data.
This report has been written in our trademark opinionated, data-rich style to provide executives in marketing and technical roles with real-world insights that can be applied in any setting.