May 2010
Strategies in enhanced water Analysis and case studies from the US market
PDF: 52 Pages
Powerpoint: 123 Slides
Price (PDF or PPT): US$530 £320 €400 NZ$630 AU$570 ¥550000
20% Discount if PDF and PPT purchased together
Add to cart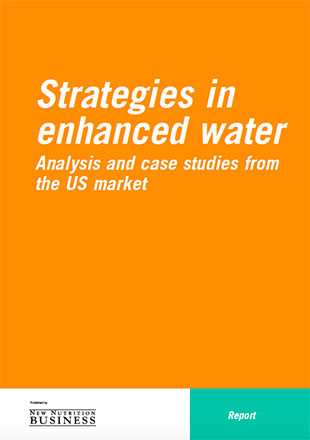 About this report
Data without interpretation doesn't help you make decisions. And hence the bare number of a 9% decline in the US enhanced water market doesn't explain the changing trends and likely future direction of the market.
The biggest trend is that low/no-calorie is fast changing the enhanced water landscape. For example, the biggest brand, Coca-Cola-owned Glaceau's Vitaminwater, experienced a sales plunge of 22%. But Glaceau may have simply cannibalised sales of its own brand with the launch of Vitaminwater10 (since repositioned as a zero-calorie line, Vitaminwater Zero, sweetened with stevia).
Another key driver is consumer interest in products that are "natural" or "free-from" preservatives. The success of Glaceau's minimally enhanced Smartwater brand is a sign of the times. It's a trend which has also propelled 17% sales growth for PureLife, with its "naturally healthy" positioning.
Ingredient and benefits choices are crucial. Putting protein and fibre in water, as Kellogg's tried to do with its failed Special K20 Protein waters, does not tie in with what most consumers' image of what water should be. The ingredients and the benefits you intend to offer need to be easy to accept and easy to understand (and the product needs to taste good).
Based on industry interviews and supermarket sales data this report analyses recent enhanced water successes and failures in the US, covering, among many other areas:
Low/no calorie
Protein
Weight management
Skin and beauty
Medicalised functionality
Our analysis sets out the critical factors that are vital to consider in formulating an enhanced water strategy. It provides executives in marketing, technical, innovation and NPD roles with real-world insights that can be applied in any setting.