July 2009
Energy shots: birth of a new premium-priced, high-growth category
PDF: 40 Pages
Powerpoint: 100 Slides
Price (PDF or PPT): US$530 £320 €400 NZ$630 AU$570 ¥550000
20% Discount if PDF and PPT purchased together
Add to cart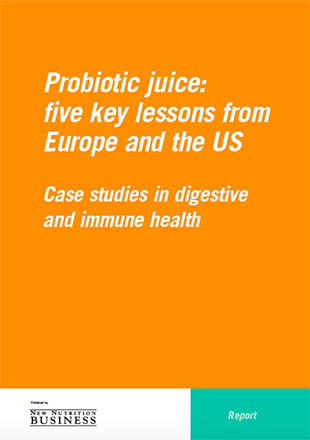 Such is the value to consumers of the proposition of a daily dose of energy with no added sugar that in the US alone this new category has soared to over $350 million in retail sales in less than two years - despite recession and despite selling at a massive 400% price premium over "mainstream" energy drinks such as Red Bull!

Abut this report
Such is the value to consumers of the proposition of a daily dose of energy with no added sugar that in the US alone this new category has soared to over $350 million in retail sales in less than two years - despite recession and despite selling at a massive 400% price premium over "mainstream" energy drinks such as Red Bull!
This unique 40-page report uses detailed brand sales data, comparisons of product pricing and advertising messages and claims, as well as six detailed case studies, to explain how, in both the US and the UK, energy shots have achieved the impossible.
Based on interviews with executives at all the leading companies in this new category as well as beverage industry experts the report sets out brief and practical guidelines for anyone else looking to replicate this success elsewhere. We summarise:
success factors, and common causes of failure
common lessons for pricing, positioning and branding
key lessons in communicating benefits
A key aspect of this new category in energy drinks is that it has been developed to meet the needs of all those people who are not served by the current market, where most consumers are 14–25-year-olds and male. The adrenaline-rush, all-male approach of most energy drink brands was guaranteed to alienate most consumers.
The leading brand in the US market with a 70% share, 5-Hour Energy, decided from the outset that it wasn't going to aim at the "14-year-old skate punks". Instead it aimed at mothers, office workers and in fact any mature consumer struggling with a demanding day, delivering them a brand with a "no added sugar" promise.
Outside the US there's an opportunity in most countries to create a new brand by targeting similar groups of consumers whose need for healthy energy is still unmet.
There are a wealth of opportunities throughout Europe – where energy drinks are a category least likely to be affected by the EU's restrictive health claims regulation.
There are also opportunities for companies that are fast to market in Australia, parts of South America and the Middle East.