November 2016
10 Key Trends in the Business of Dairy Nutrition
Powerpoint: 307 slides (101MB)
Price (PPT): US$530 £320 €400 NZ$630 AU$570 ¥550000
Add to cart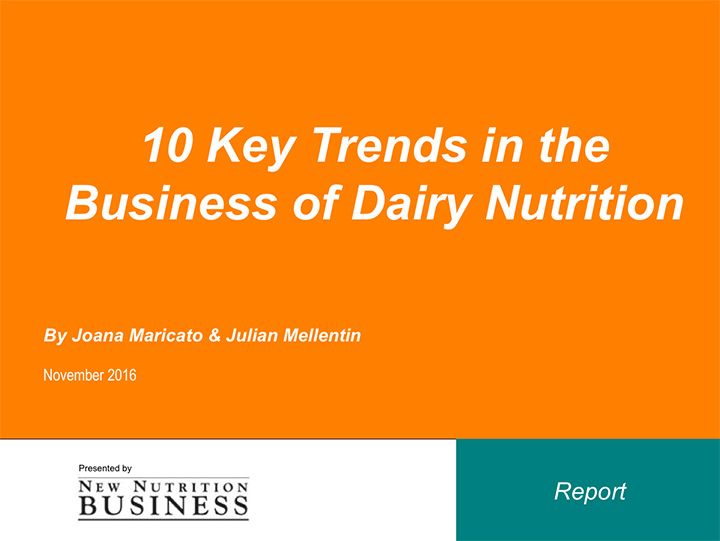 The only trends that matter are the ones that give you opportunities to secure lasting growth for your business. This report sets out the 10 most important growth opportunities in the business of dairy nutrition, highlighting some key white spaces for better margins and additional volume.
About this report
Using 20 detailed case studies from Europe, the US, South America, Australia, New Zealand and Asia, the report shows how companies are launching new products and reinventing old brands to successfully connect to the trends.
As science increasingly shows that there are no negatives to dairy fat – and maybe many positives – dairy is at the dawn of a re-birth as a naturally healthy whole-food. This report is a strategy tool for anyone in dairy brands or dairy ingredients who wants to take advantage of these positive shifts in science and the wealth of new product opportunities.