April 2008
Probiotics: Successful Strategies from the Global Marketplace
PDF: 122 Pages
Powerpoint: 181 Slides
Price (PDF or PPT): US$530 £320 €400 NZ$630 AU$570 ¥550000
20% Discount if PDF and PPT purchased together
Add to cart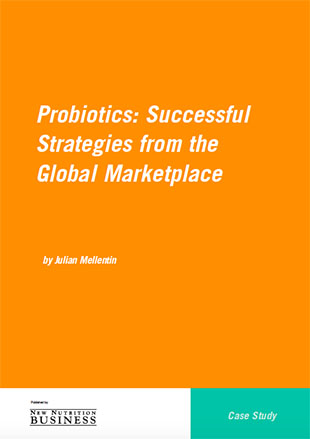 This report is written for anyone trying to develop an effective strategy in the challenging and fast-changing area of probiotics. It sets out the seven steps to creating a successful probiotic brand and describes probiotic strategy both in dairy and emerging new segments such as fruit juice and solid foods.

About this report
This report is written for anyone trying to develop an effective strategy in the challenging and fast-changing area of probiotics. It provides executives in marketing, technical, innovation and NPD roles with real-world insights that can be applied in any setting.
It sets out the seven steps to creating a successful probiotic brand and describes probiotic strategy both in dairy and emerging new segments such as fruit juice and solid foods.
The report begins with a concise 35-page analysis of successful probiotic strategies setting out:
which marketing techniques are most effective and why
how probiotic products are priced and how some can achieve super-premium prices
how packaging innovation can be used to differentiate a product and achieve a premium price
why you should create a new brand rather than extend an existing brand
why successful brands are the ones that create new categories or new segments
This practical analysis is supported over the following 70 pages by 13 detailed case studies, all illustrated with supermarket sales data and all based on interviews with senior executives at the companies concerned.