April 2015
Redefining Healthy Snacking
Price (PDF): US$530 £320 €400 NZ$630 AU$570 ¥550000
Add to cart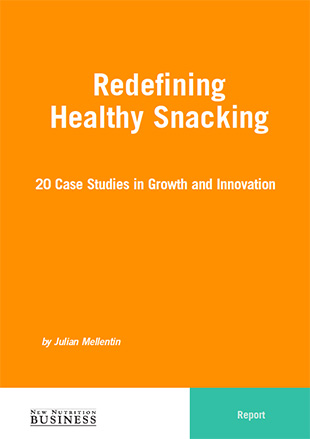 20 Case Studies in Growth and Innovation
Innovation in healthy snacking is at the dawn of a new era of opportunity. Consumers will consider anything as a snack, which is why snacking is now a part of every company's strategy. And they are willing to be very experimental with flavours, ingredients, product formats and textures. New types of snack are growing fast, while also charging super-premium prices. Entrepreneurial start-ups are reinventing tired categories, from meat snacks to cakes.
About this report
This 139-page report sets out the five success factors of healthy snacking strategy. It provides practical insights and examples for companies large or small aiming to create a successful snacking proposition.
It shows how companies are creating new categories using new ingredients and reinventing tired brands – often going beyond the predictable to give consumers something they didn't know they wanted.
The 20 Case Studies detail the strategies companies have adopted to succeed in snacking:
Ingredients
Nutrition profiles
Marketing messages
Product communications
Pricing strategies