March 2018
FODMAPS: The next gluten-free?
PDF: 37 pages
Powerpoint: 116 SLIDES
Price (PDF or PPT): US$775 £550 €630 NZ$970 AU$915 ¥75000
20% Discount if PDF and PPT purchased together
Add to cart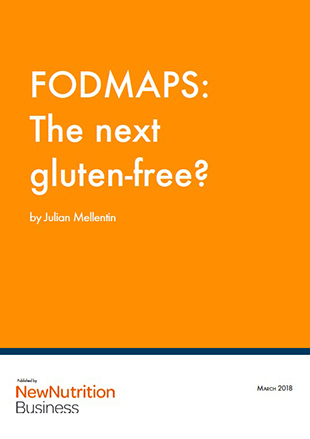 From Australia to the US to Europe, companies large and small are increasingly offering products that are low-FODMAP or FODMAP-friendly.
This report shows how FODMAPS is an opportunity for businesses both large and small. It explains the science, illustrates the trend with media research and nine brand case studies, and sets out the strategies companies can follow to be successful.
FODMAPS is an eating pattern that has every chance of becoming as important as gluten-free. It is emerging rapidly and wise companies will take it seriously.
A low-FODMAP diet is a solution for sufferers of the digestive complaint irritable bowel syndrome (IBS) which affects one in seven adults worldwide.
But, like gluten-free before, it will appeal to the many people who want to improve their digestive wellness – the same people who currently turn to plant milks, probiotics or gluten-free for solutions.
The stars are well-aligned for FODMAP-friendly. It is backed by science, accepted by dietitians and gaining growing attention.