August 2018
Provenance & premiumisation in China: how New Zealand brands succeed
Price (PDF): US$775 £550 €630 NZ$970 AU$915 ¥75000
Add to cart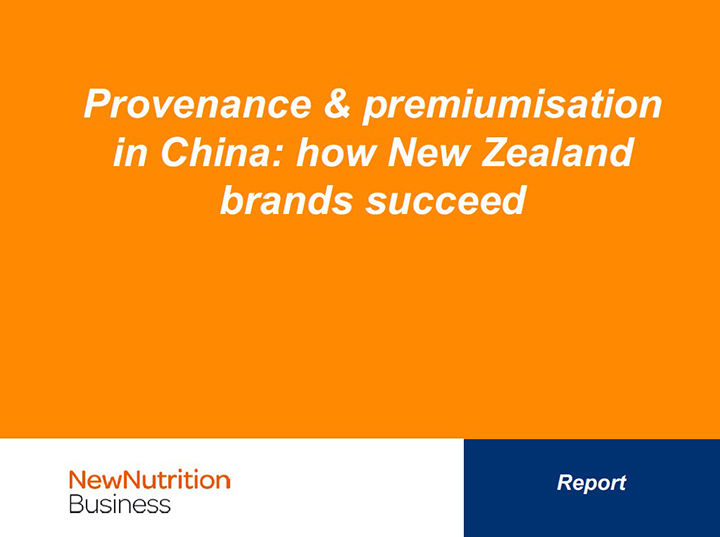 Products with Provenance – a clear and positive connection to a country or process – have become a major growth opportunity. In the major cities of Asia, a growing percentage of consumers want products that are 'natural' and have a strong back-story about a place or traditional/artisanal production.
Provenance is a source of differentiation for companies looking to enter the Chinese market. And New Zealand brands are possibly the world leaders in successfully taking a Provenance+Wellness message to the Chinese market, often using e-commerce.
This report provides concrete guidance on how to succeed in China through eight short case studies of New Zealand companies operating in dairy, fresh fruit, premium packaged foods and chilled foods. All have created a successful premium position in China with Provenance and Safety positioning, often also excelling at e-commerce. They provide real-world inspiration that can be followed by any ambitious company.