September 2018
20 Key Health Ingredients: What Consumers Say on Social Media
Price (PDF): US$775 £550 €630 NZ$970 AU$915 ¥75000
Add to cart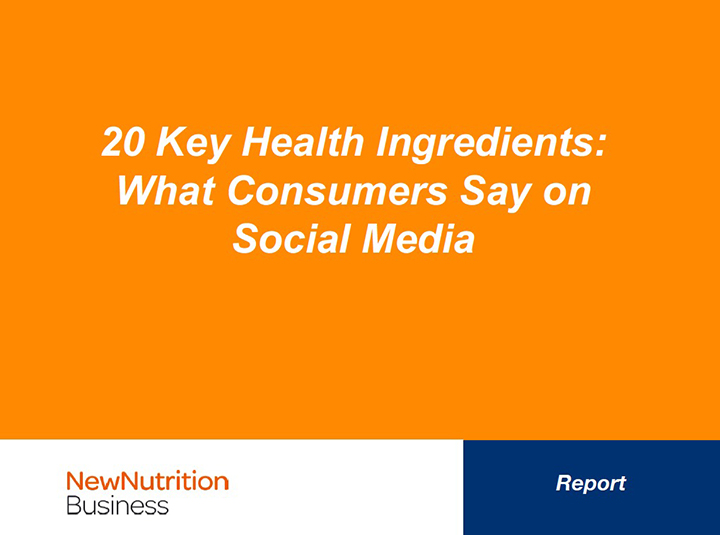 The internet has become a key way for consumers to learn about food, nutrition and health, and social media in particular plays an increasingly important role in growing consumer awareness and understanding of health ingredients.
Knowing how health ingredients are discussed on the internet and in social media is important for everyone from product developers trying to select new ingredients to ingredient suppliers trying to figure out commercialisation strategy. An analysis of health ingredients on social media can help companies steer and refine their communications strategy in the ways that are most likely to engage people with key ingredients.
Our report provides a deep-dive analysis of 20 health ingredients, from those that can make science-based health claims to those that rely more on a 'health halo'.
We looked at how they were discussed in global online media platforms, blogs, forums, as well as social media channels like Twitter and Instagram, and we ranked them according to popularity from those well-established and well-known to consumers, to the emerging ones.
To better understand the online discussion around each ingredient, we provide a social media snapshot that includes:
the level of attention the ingredient got on online media and Instagram
the health benefits discussed
which hashtags and images were most popular
what food ideas and recipes people were sharing