Eastern Europe embraces low carb
---
You might expect to see a low-carb, high-fat (LCHF) chocolate cake on sale in New York or Los Angeles, but not so much in eastern Europe, where consumers are more cynical about fads, proud of their national cuisines and not easily influenced by would-be diet gurus.
But for people managing their weight, LCHF eating appears to have passed the test of effectiveness and consumers are embracing it as a healthier choice. So much so that at Cacao – the best-known ice-cream and cake shop in Slovenia's capital Ljubljana – an LCHF chocolate cake has joined the temptations on offer.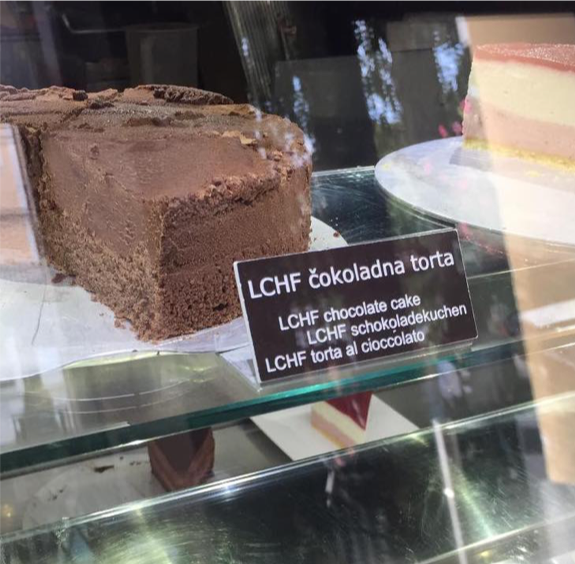 Cacao has been around for more than 10 years and has built its status on high-quality products with an eye to global consumer trends – among its ice-creams, for example, shoppers can find vegan, sugar-free and gluten-free options.
As well as a presence in Slovenia – a small European country surrounded by Austria, Italy, Croatia and Hungary – the company also has a store in Prague, in the Czech Republic.
Cacao is a favourite with both locals and tourists looking for delicious indulgence.
And now visitors to the store can both indulge themselves and stick to their weight management regime thanks to Cacao's LCHF cake.
Consumers' interest in low-carb eating is solid, with Google searches increasing by 81% since 2016. LCHF is emerging strongly in Slovenia and other eastern European markets. With its medical use for diabetes prevention – and reversal – and weight management benefits, LCHF is here to stay.
Recent blogs